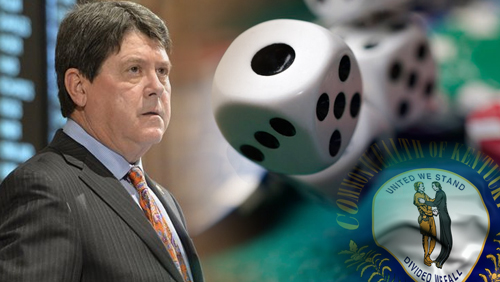 Kentucky House Speaker Greg Stumbo is making it his "personal agenda" to push a casino bill in the 2016 General Assembly starting next January.
Stumbo filed casino bill HB 300 during this year's session that, if approved, would allow up to six casinos in counties of at least 85,000 people that have approved expanded gambling via a local-option vote. No congressional district could have more than one casino. The casinos would be overseen by the Kentucky Lottery Corp.
But Stumbo didn't push for a hearing on the casino bill, perhaps understanding the tricky nature of talks in a state that has repeatedly put off discussions of expanded gambling, be it due to the horse industry's incessant squabbles or the reluctance of other lawmakers to talk about the issue.
Stumbo sees an opportunity in bringing back talks to the table in 2016, citing the upcoming gubernatorial elections as an opening to get the new governor on board. Some analysts believe Stumbo's wasting his time pressing the issue in a climate where there doesn't appear to be enough support to gain any traction.
"We've been hearing for several years this issue is dead," Martin Cothran, senior policy analyst for The Family Foundation, a conservative group based in Lexington, told the Lexington Herald-Leader. "If Stumbo can perform and resurrect it, he's a much better politician than I thought."
Proceeds from Stumbo's expanded gambling proposal would be divided so that elementary and secondary education receives 50% while higher education gets 30% and the remaining 20% going to funds that would increase purses at the state's racetracks.
Comments