Firm recognised for best Risk Management System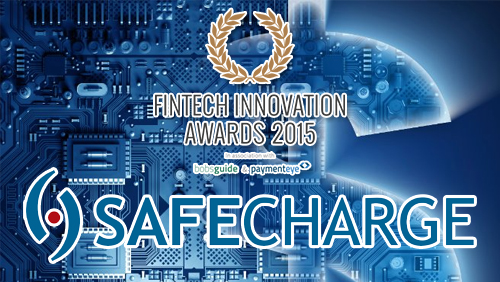 March 19, 2015 – SafeCharge (AIM: SCH), the global provider of payments services, technologies and risk management solutions for online and mobile businesses, today announces that it has won the Risk Management System award at the FinTech Innovation Awards, London.
The FinTech Innovation Awards honour the highest achievements from the global financial and payments technology industries over the past year. In winning the award, SafeCharge was recognised for having a RMS that offers innovation and flexibility in meeting today's fast changing risk environment.
"We're glad to win this prestigious award and to gain this industry recognition for our continuous efforts in making ecommerce more secure," commented David Avgi, CEO, SafeCharge. "We are fully committed to further investing in innovative solutions and to provide our clients with the best tools to handle the ever-changing challenges of payments, fraud detection and risk management"
For more information:
SafeCharge International Group Limited
+44 (0) 20 3051 3031
David Avgi
Tim Mickley
About SafeCharge 
SafeCharge International Group Limited is a global provider of payments services, technologies and risk management solutions for online and mobile businesses. The SafeCharge group has a diversified, blue chip client base and is a trusted payment partner for customers from various e-commerce verticals. SafeCharge has been Payment Card Industry Data Security Standard ("PCI-DSS") Level 1 certified since 2007 and is listed on the London Stock Exchange AIM market (LSE: SCH).  The Company's wholly owned subsidiary, SafeCharge Limited, is an authorized Electronic Money Institution regulated by the Central Bank of Cyprus and a principal member of MasterCard Europe and Visa Europe. The SafeCharge group has operations in the UK, Cyprus, Bulgaria, Israel, Germany, Austria and Ireland. www.safecharge.com