This is a guest contribution by SafeCharge (Israel) Ltd. General Manager Shemer Katz . If you would like to submit a contribution please contact Bill Beatty for submission details. Thank you.
How do you optimize your payments strategy, to maximize sales and minimise risk so that your business reaches its full potential?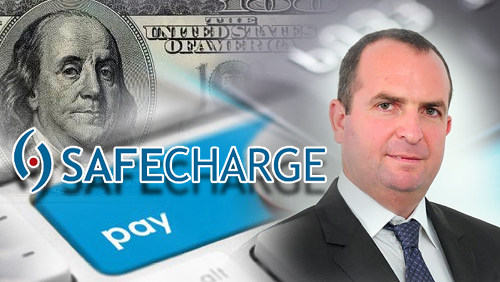 If you're running an online gaming business, having an effective, flexible payments strategy is key to your success. There are a number of tactics that you can use, some depend on your payment partner, others on your individual client base, and sometimes the nature of your product may dictate the tactics you need to use to optimize your payments. No matter how good your site is, having the best possible payment strategy is crucial to keep your business sustainable and allow expansion.
There are four main areas of payments that are particularly important for an online gaming merchant – conversion/retention, risk management, localisation/customisation, and flexibility.
Most merchants want to attract new players and then to retain them. Conversion can be difficult as many prospective players terminate their session if they face an unpleasant experience like a failed first deposit attempt. To prevent this from happening, you need to make things simple and pleasant for your players. You need to reassure yourself that if a player decides to discontinue a deposit that you did everything that you could to keep them.
Attracting and keeping players is tough, but managing your player base payments is no less work – especially when it comes to balancing risk and fighting fraud. It is vital to incorporate a payment strategy that focuses on risk management. There are a few indispensable tools:
Fraud rules engine or a similar technology helping you set all the anti-fraud rules that are relevant for your particular business model and client base
Negative and positive databases
Global and custom fraud prevention modules
The human factor, i.e. a professional dedicated risk management team
Fraud prevention is a two-way process: you have to protect your business from fraudsters, but you need to protect your players and their sensitive data as well. One strategy which most of the major online gaming players are adopting is to implement a PCI de-scoping programme.  Hand over the responsibility of storing your customers' sensitive credit card details to specialists, who can do it more cost-effectively, handle the regulatory issues, take the risk away from you and let you get on with running your business. PCI de-scoping not only saves you a lot of hassle, but also cuts your operational costs substantially, and can dramatically reduce chargebacks.
A borderless world gives rise to countless global payment opportunities. By introducing multiple alternative payment methods and currencies, merchants are able to increase their global presence. What is key for merchants is the management of currencies and enabling their players to pay, checkout and withdraw funds globally.
Supporting payments in various currencies further reinforces the idea that you are communicating to your players, and the acceptance of alternative payment methods such as country-specific e-Wallets that are widely popular in different regions. By supporting these you will never miss a player or a deposit.
Customization of your payment page is important. If you are working with a payment partner, choose a payment solution that can be fully customized and that offers a seamless payment flow – this way your players will always feel that they are dealing with your company directly.
Online gaming is an extremely competitive and fast-paced industry.  Regulatory changes, players' preference, trends, and technological innovation – these are all things that can impact on your payment strategy. We are in a fast-paced industry and you need to be flexible so that you are able to react quickly when things change, or simply when you see an opportunity to get one step ahead of a competitor. The future of online gambling is bright and you need to make sure that your payments strategy is future proof, and that you are equipped to run your business effectively, maximizing sales and minimizing risk.
Shemer Katz
General Manager, SafeCharge (Israel) Ltd.
Shemer Katz joined SafeCharge in 2012, and is currently leading the Company's product strategies for innovative online and mobile payment along with its corporate marketing strategy.
Katz is an expert in Internet business models; between 2007 and 2012, he has held key management positions at several Internet initiatives, including the innovative startup ReImage. Prior to this, Katz occupied various management roles over a ten year period at Jacada (Nasdaq: JCDA) and Verint Systems Inc. (Nasdaq: VRNT).
Shemer Katz served as an officer in the Technical Unit of the Intelligence Corps of the Israeli Defense Forces, and holds a BSc and MSc in Electrical Engineering from the Tel-Aviv University.