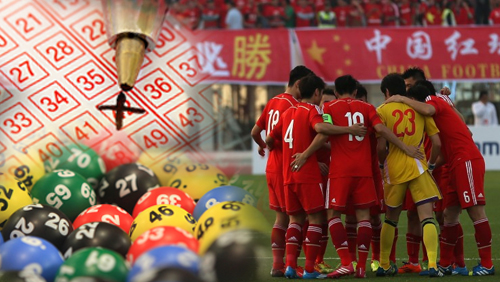 Despite its immeasurable wealth and resources, China has never been considered a football powerhouse.
The country's national team hasn't competed in a World Cup since 2002 and even then, it was the first time the country qualified since 1938. But all that could change now that the Chinese government has identified football as one of its long-term priorities and created a 50-point plan to turn the country into a "football powerhouse."
It helps that China now has a president in Xi Jinping who considers himself a football fanatic. Xi is very serious about this plan, taking the unprecedented step of separating the Chinese Football Association (CFA) from its much-maligned sports bureaucracy, otherwise known as the General Administration for Sport. This essentially frees up the CFA to independently determine its own financial and manpower requirements.
The goal is to see the men's national team regularly compete in the World Cup. The country also wants to host the World Cup, develop a grassroots program that includes establishing 50,000 football schools throughout the country in the next decade, and establish a national football lottery.
The creation of a football-based national lottery will help fund the development of the program and increase participation in the sport from schools and clubs. The specifics are still unclear, but it appears that this new lottery will play a big part towards Xi's goal of turning China into a national football powerhouse.
China's football program has recently made significant progress in international competitions. One of the best teams playing in the Chinese Super League, Guangzhou Evergrande, won the Asians Champions League in 2013, the region's equivalent of the UEFA Champions League. High-profile Chinese businessmen have also jumped on the bandwagon, including the country's richest man, Wanda Group chief Wang Jianlin, who recently bought a 20% stake in Spanish La Liga powerhouse Atletico Madrid.
Comments