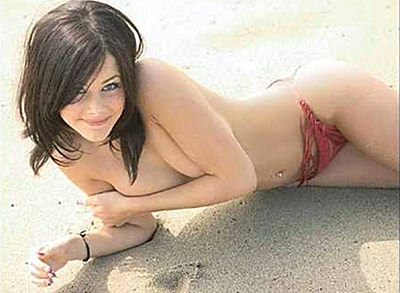 Sweden intends to delay its promised revamp of its online gambling market, despite having been called to account by the Court of Justice for the European Union.
Ardalan Shekarabi, minister for public administration, said plans for a national consultation on how best to end the online gambling monopoly of state-owned Svenska Spel will have to wait until the government finds the money to pay for it. This could come as early as April, when the next budget is due to be fixed, although the actual implementation of any new plan could be years away.
In the meantime, we've got three Swedish online gambling operators' earnings reports to consider, which we'll try to relate with a minimum of tedium. To help the fiscal medicine go down, we've littered this page with images of the lovely Sofia Hellqvist, a lads' mag model who's set to marry Sweden's Prince Carl Philip after living in sin together for the past four years.
Way back in 2005, Sofia swapped spit with porn star Jenna Jameson during a trip to Las Vegas. (Top that, Kate Middleton!) Sofia claimed to not have known who Jameson was when the two crossed paths at a party and Jameson reportedly told Sofia she was the cutest girl she'd ever seen. No kidding…
CHERRY AB
Swedish gaming operator Cherry AB addressed the country's gaming market in its Q4 results statement. New CEO Fredrik Burvall said Sweden had been "quite rightly" taken to the European Court for having "too long, delayed a re-regulation." Burvall called for a "new order" and a "modernized legislation" that allowed companies like Cherry to "compete on equal terms."
Cherry saw revenue rise by one-third in Q4 while setting records across all its verticals. Revenue in the three months ending Dec. 31 hit SEK 100.2m (US $12m) while operating losses narrowed to SEK 6.5m from 10.7m in Q4 2013. The quarter contained an SEK 4m cost related to the change at Cherry's CEO position.
Cherry's online operations reported revenue up 60% to SEK 56.8m, while the online loss for the quarter narrowed from SEK 12.4m to SEK 4.3m. Customer deposits grew 55% despite a 5% reduction in active players. New player ranks grew 9% thanks to "significant" marketing spend but high bonus costs continued to impact earnings. Cherry hopes for a further online boost by adding a sportsbook via its recent deal with SBTech.
Cherry's software subsidiary Yggdrasil Gaming went live with six operators in Q4 and inked one new pact. The company now has 14 live operators and three more are expected to launch in Q1. Yggdrasil's Q4 revenue was SEK 1.3m, of which 0.4m was internal revenue from Cherry sites.
Cherry's restaurant casino operations saw revenue rise nearly 8% to SEK 42.1m while earnings were flat at SEK 5m. The company operates 375 roulette and blackjack tables at around 270 Swedish restaurants, nightclubs and hotels. Its share of the country's casino market rose from 60% to 64% this quarter.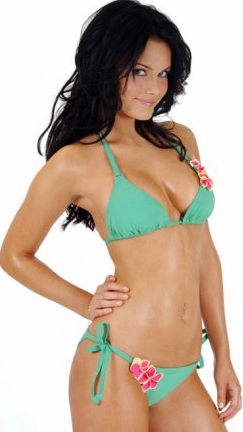 MR GREEN
Malta-licensed Mr Green used to be primarily focused on Nordic markets but the company earned 51% of its Q4 revenue from other European markets, up from 37.7% in Q4 2013. The Nordics' share of Q4 revenue fell to 48.5% from 61.9% while the rest of the world contributed a mere 0.4%. Total Q4 revenue rose 28.3% to SEK 174.8m, while earnings fell 9.4% to SEK 17m.
To sustain its non-Nordic momentum, Mr Green applied for a UK license in Q3, and while the UK Gambling Commission has yet to give Mr Green the official nod, the company hopes to be able to "fully expand" into the UK market in due course.
Costs associated with the UK license application pushed Q4 expenses to an "unusually high" level. Legal fees relating to Mr Green's tax dispute with the Austrian government also took a bite out of earnings. Marketing spend rose one-fifth to SEK 85m but the number of active users rose 21.7% from Q3 to 80,665. That figure is down by 5k from the same period a year ago, which the company says is the result of having tweaked its promotions to reduce bonus hunters.
NET ENTERTAINMENT
We end our Swedish sojourn with software outfit Net Entertainment, who reported Q4 revenue up one-third to SEK 241m and operating profit up 44.5% to SEK 80.3m. Net Ent CEO Per Eriksson said 2014 was "another fantastic year" as 2014 revenue hit SEK 851.7m and the 35% annual growth set a new company record.
Net Ent says it hopes to make its North American debut during the second half of 2015. The company has applied to participate in New Jersey's regulated market and Net Ent is also eyeing the Canadian provinces of British Columbia, Ontario and Quebec.
Closer to home, Net Ent is awaiting word on its license applications in both Spain and the UK. Net Ent is already licensed in Italy and is working with the local regulator to wind down Net Ent's agreements with operators not holding an Italian license. Eriksson cautioned that this could result in some short-term negative impact on revenues.