Full Tilt is turning back the clock by hosting eight days of pure nostalgia with Full Tilt Classic: a tournament series with over $300,000 in guarantees, a sliding scale of buy-ins to appease everyone, and not a single re-entry, bounty or rebuy in sight.
Once upon a time, in a land far, far away, there was a card game called Texas Hold'em, with peasants, princes, and paupers all playing with the promise of one day becoming king. Those triumphant would receive a crown, born from the ashes of a life or death tournament format known as The Freezeout.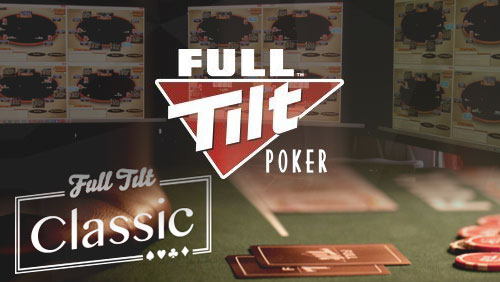 They were wonderful times. Exhilarating times. Both men and women able to stand shoulder to shoulder – lines of class, gender and race erased. Everyone had a chance. It was what made the game so beautiful. It's what attracted people in their thousands.
Every great story needs a villain. Someone to spit in James Bond's Martini and say: 'shake that little fucker." The Freezeout format had such a villain. It was known as 'The Bottom Line." It sneaked into the very fabric of the poker community. It ate into every tournament. The Freezeout was hunted to near extinction.
But it's back.
In a nugget of nostalgia, Full Tilt has decided to host an online championship of poker consisting of nothing but Freezeout tournaments. I cannot wait. The thought of eyeballing a tournament lobby and being able to decipher what the hell is going on is getting me wet.
From February 15th-22nd Full Tilt will play host to 16 Freezeout tournaments that will see buy-ins grow from small to big, as the series deepens, culminating in a $100 Main Event on Sunday, February 22nd. A $200,000 guarantee has been slapped on the side of that one.
"The Full Tilt Classic has it all – deep-stack tournaments, a wide range of buy-ins, daily freerolls, and extra prizes that offer great value to players. It's time for players to rediscover the joy of pure tournament action – the kind of events that got people playing poker in the first place," said Dominic Mansour, Managing Director at Full Tilt.
The sharp minds at Full Tilt have even scheduled the series to begin the day AFTER Valentine's Day. This is great news. As long as you do your bit for love, you should be able to get a pass for eight days.
Click here for the full schedule.