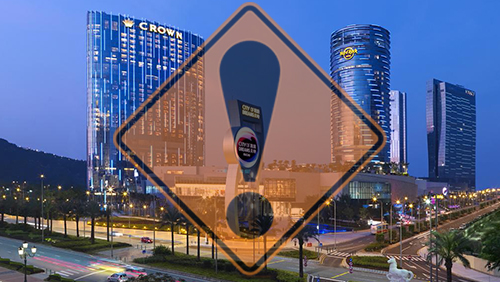 An accident occurred on Tuesday at the construction site of the City of Dreams Macau casino resort, resulting to a death of a local construction worker.
A 29-year-old local worker died Tuesday around 11 a.m., after falling 10 meters with a lifting machine he was operating at the City of Dreams construction site.
The accident took place near Gate No. 3 of the retail arcade expansion project site of City of Dreams in Cotai. The gross floor area of the expansion site occupies 17,000 square metres, according to the main contractor of the project, Chun Wo Development Holdings Ltd.
The Macau government ordered a contractor at City of Dreams Macau "to immediately suspend the use of all lifting appliances and requested an examination of the lifting procedures and equipment at the site.
"The Bureau will continue to investigate the cause of the accident and to pursue the legal responsibilities of relevant parties," said Macau Labour Affairs Bureau in a statement.
The Bureau has also issued a suspension order to the City of Dreams retail arcade expansion site and an analysis report of the accident and updated measures of compliance to safety standards have to be submitted before work can resume at the site.
Head of Corporate Communications for Melco Crown Maggie Ma, told GGRAsia that the suspension will not delay ongoing extension works.
Aside from the retail arcade expansion at the City of Dreams casino-resort, which is expected to be completed in 2016, Melco Crown is also building a fifth hotel tower at the site, which is scheduled to open in the first half of 2017, according to previous company statements.