Following the 2014 regulatory operational review, UK betting operator Ladbrokes Plc has confirmed that it will no longer accept wagers from Romania, Finland, Portugal and Russia effective January 1.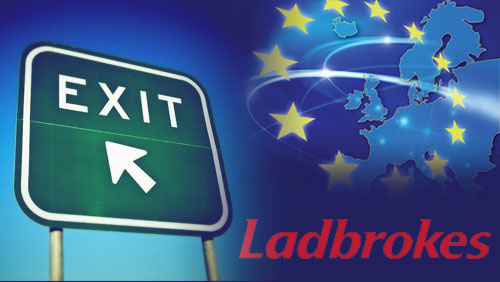 The bookmaker confirmed it was no longer able to accept traffic from the countries, adding them to a list of excluded countries that now totals 68 separate jurisdictions.
The operator took the decision of withdrawing from the four European jurisdictions following a regulatory review which considered the current legal contexts and local advice with regards to online gambling services.
In 2014, Ladbrokes withdraw its betting services from the Canadian market followed by pulling out from Switzerland, Hungary and Norway after undertaking legal and regulatory reviews of European igaming frameworks.
The four countries are reviewing their online gambling regulatory frameworks but Ladbrokes did not confirm whether they would re-enter the markets should the European states offer regulated market conditions.
Last month, the Russian government enacted a raft of new measures aimed at tackling unlawful online gambling, such as handing the country's telecommunications state authority power to block websites without prior court order. Portugal and Romania are set to disclose new online gambling frameworks in 2015 while Finland has stated that its gambling activity will continue to be controlled by its licensed gambling monopolies.
Ladbrokes is searching for a new chief executive after Richard Glynn announced he was to step down later this year, having spent almost five years in the role.