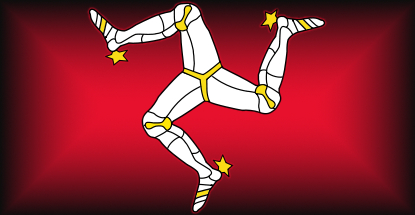 The Isle of Man is offering its online gambling licensees a tax break to help them cope with the UK's new point of consumption tax (POCT). As of Dec. 1, all UK-facing operators have to pay 15% tax on revenue generated via customers based in the UK. The Isle of Man currently has 56 licensed online gambling operators who are responsible for 13% of the island's gross domestic product.
In a bid to lessen the impact of the POCT, the Isle of Man government has authorized its licensees to claim double duty relief to a maximum equal to the gambling duty that would have been payable to the Isle of Man on revenue generated from UK customers.
Peter Greenhill, the government's CEO for e-Gaming Development, said the decision was made in recognition of the burden imposed on its licensees by the POCT. Greenhill noted that the Isle of Man's relationship with the UK's revenue goons means licensees won't have to appoint a fiscal representative in the UK, sparing them further costs.
The POCT is due for a judicial review by UK courts sometime next year. The Gibraltar Betting and Gaming Association (GBGA) failed in its attempt to have the UK High Court overturn the UK's new licensing regime but the GBGA was subsequently granted the right to a separate challenge of the POCT.
Peter Howitt, CEO of the GBGA, told eGaming Review that Mrs. Justice McGowan stated the GBGA's application had raised "very significant points of principle and practical issues for the enforcement of revenue collection." That said, Howitt declined to offer odds on the outcome of the hearing as the litigation "has a lot of elements that make success politically difficult." Howitt believes the substantive hearing on the matter will likely take place early in the new year.