As part of the Massachusetts Gaming Commission's (MGC) ongoing commitment to promote responsible gaming, commissioners voted unanimously (5-0) to test a Play Management System that will provide patrons with a voluntary limit-setting option, designed to allow customers the ability to monitor the amount they spend on electronic gaming machines and to support their decision to continue or stop play.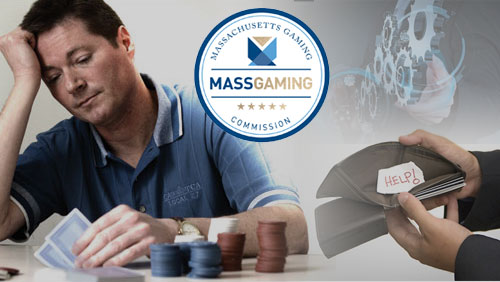 The MGC signed off on a pilot program at the planned slots parlor in Plainville last week. MGC chair Stephen Crosby characterized the approval of the program as part of the commission's effort to meet the task of minimizing the "negative consequences" of casino gambling in Massachusetts, as it was mandated to do by the 2011 expanded gaming law.
Crosby said the program will be the first of its kind in the United States, describing the gambling industry in the past as being "very reluctant to even consider" such a move.
The MGC adopted the Responsible Gaming Framework on September 25, 2014, an outline designed to create a sustainable, measurable, socially responsible, and accountable approach to gaming.
"Massachusetts has broken new ground in many aspects of its expanded gaming law and the implementation of a limit-setting option is yet another example of that innovation," said Crosby. "I am confident that the implementation of our thoughtful statute combined with the careful exploration of pioneering practices such as this, will bring maximum benefit to the Commonwealth by assuring the strongest operators, the most robust economic development impact, the broadest array of non-gaming amenities, and the greatest degree of operational integrity."
The pilot program will be tested by MGC licensee Penn National. The casino operator was awarded the state's single slots license and is expected to open Plainridge Park Casino in June 2015.
Play management tools allow patrons to voluntarily pre-commit to a dollar amount spent per gaming session/day, and/or per month. It is mandatory for licensees to offer on all electronic gaming machines. Players will be incentivized at enrollment and is integrated as a feature of the licensees' player reward or loyalty card system. The tool will also provide pop-up reminders at 60%, 90% and 100% of the limit.
Patrons can enroll and change their limits from multiple locations including all electronic gaming machines, On-site Responsible Gaming Information Centers, self-service kiosks and the player reward portal of the company website.
Comments