The Massachusetts Gaming Commission are considering an innovative idea to help curb problem gambling known as "play management," where gamblers are given incentive to set loss limits on their play.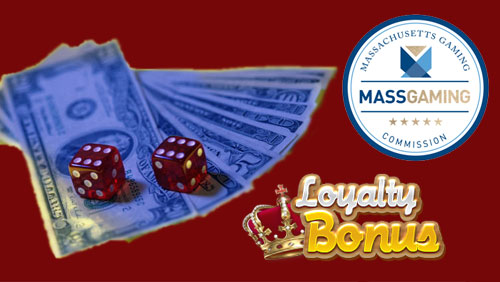 How many times have you been in a situation where you have had a temporary loss of control and walked away from a casino with a bigger loss than you bargained for?
One way of combating this problem is to set a loss limit. The terminology is well-known in the poker industry and it looks like it's about to become more common in the casino industry, as the theory of "play management" seems to be picking up a head of steam, and currently finds itself the subject of debate over the tables of hierarchy in the Massachusetts Gambling Commission HQ.
The mind behind the idea is nestled inside the skull of Judith Glynn, a member of the Strategic Science team, who is the adviser to the Asian Pacific Association for Gambling Studies, and also a member of the International Think Tank on Gambling Research, Policy and Practice.
Glynn and her team were hired by the Massachusetts Gaming Commission to help think of ways of reducing the social costs of gambling, and the commission has agreed to respond, formally, on the proposal in the next few weeks.
The idea known as "play management" allows punters to set daily loss-limit's, that if managed successfully could result in the player receiving loyalty bonuses that could potentially be redeemed for extra free play.
The scheme would be voluntary, and players who reach their loss-limits can even choose to exceed them, but if this happens they will lose out through the loyalty reward program. 'Play management' schemes have already been tried in countries such as Australia, New Zealand, Norway, and Sweden, but there is insufficient data to dictate how successful they really are.G
Glynn told The Telegram that the scheme could produce 'compelling public health benefits,' by helping those gamblers who get "carried away" with the excitement that gambling can produce in the heat of the moment.
Massachusetts Gaming Commissioner, James F. McHugh, told The Telegram that he is concerned that the proposals could lead people to believe that they are a "nanny state" and could therefore stop people wanting to play in the region, and instead see them wandering off to casinos in nearby Connecticut, New York and Rhode Island.
If the scheme is approved it will be the first of its kind in the U.S.
Comments