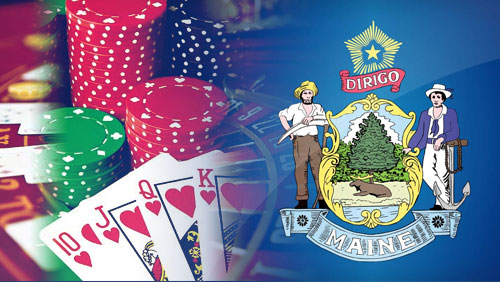 Outgoing members of the Maine Legislature's Veterans and Legal Affairs Committee agreed to pass along the results of a study that suggests the state could sustain up to two more casinos.
The $150,000 state-authorized study was completed by New Jersey-based firm WhiteSand Gaming. It recommends locations where the two casinos could survive and how the state can capitalize; suggesting a site in southern Maine near the Interstate 95 corridor could support a large casino resort and a second, smaller casino in Washington or Aroostook counties.
Maine is currently home to two casinos — in Bangor and Oxford.
The report also suggests that the state needs to equalize and create conformity for its casino industry including making tax rates and license fees standardized based on the number of slot machines and table games, recommending a licensing fee of about $100,000 per slot machine and a 35% tax rate.
Some committee members have voiced their concerns on expanding casino gambling in Maine.
"I appreciate the consultant is coming to this from a perspective that is very industry orientated but we still have an obligation to be focused on Maine itself," state Rep. Diane Russell said. "And if there's no requirement for a harness-racing track in southern Maine, then there's really no reason to introduce a casino in southern Maine. The only reason we are even considering this is because the direct impact onto the harness-racing industry,"
State Sen. John Patrick restated his concern that an expansion of gambling for one part of the state would damage the industry in another part of the state. Patrick said that based on WhiteSand's report, the addition of a casino in southern Maine could result in Oxford Casino losing 20-40% of its revenue. Nonprofit entities such as the American Legion and VFW posts were already seeing decreases in the amounts they can raise from bingo because people were spending money at the casinos.
Rep. Wayne Mitchell, D-Penobscot Nation, said his tribe's high-stakes bingo game was also losing money to the casinos, especially Hollywood Casino in Bangor. The loss of revenue has cost his tribe important programs, including education and youth leadership development.
Gov. Paul LePage has consistently said that expanding casino gambling in Maine should only left to the voters and he doesn't believe that expanding gambling is the best way for the state to grow its economy.
Comments