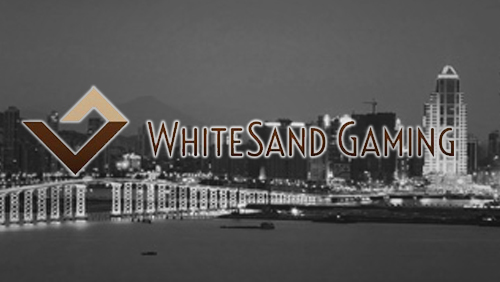 Las Vegas/Atlantic City/Macau/London — WhiteSand has been providing internet gaming advisory services to clients since 2001, and now adds seasoned igaming veteran Jason Rosenberg  as Vice President of Online Gaming to lead their efforts.  Mr. Rosenberg has over 11 years of online gaming industry experience and has provided expertise and strategic solutions to over 50 online gaming operations.
"We are thrilled to have Jason join us at WhiteSand.  With his knowledge and experience, he will be able to grow our practice and guide our clients as Internet gaming permeates throughout the US," said Saverio Scheri, President of WhiteSand Gaming.
As the founder and CEO of American iGaming Solutions, Jason, has focused on the American iGaming landscape for the last two years. He has educated dozens of land-based casino operations, regulatory, and gaming industry service provider teams, and he regularly speaks at several conferences and educational boot camps around the United States and Europe.
"I am very excited to be part of WhiteSand Gaming and to develop the online gaming team on their behalf," Mr. Rosenberg says. "As the need for online gaming direction increases, having a bridge between online gaming experience and regulated gaming jurisdictions in the US is imperative.  WhiteSand Gaming is that bridge and we are now able to assist in all phases of our client's online ventures."
#             #             #
About WhiteSand
WhiteSand Gaming LLC is a leading global gaming-services firm.  The company provides casino and resort management, as well as consulting services, to a substantial and diversified client base, including gaming corporations, regulatory agencies, tribal governments, lotteries, racetracks and resort hotels. WhiteSand's team consists of experienced professionals who possess executive-level operational experience with some of the world's top gaming companies, and extensive consulting experience as practice leaders for several of the Big Four consulting firms. Founded in 2001, the firm is headquartered in Las Vegas and maintains an office in Atlantic City. For more information, visit www.whitesandgaming.com.
Contact:
James Nickerson,
702-798-0647
Comments