My sports calendar is incredibly hectic these days and it's not going to get any slower now that the NBA's new season is fast approaching. The NFL is right smack at the midpoint of its season. The NHL season just started. And then there's the World Series, which I usually don't follow as much as I should except that I still have an outstanding "Royal investment" in the games, if you know what I mean.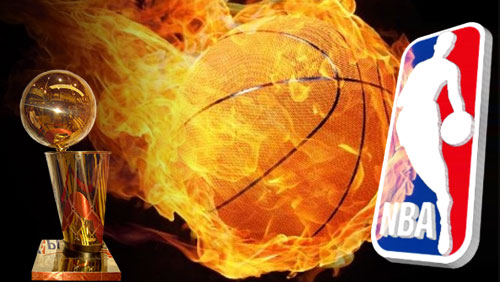 The NBA is coming back on October 28; now, I'm spending an inordinate amount of time keeping up with all the happenings in the preseason in anticipation of another wild and hectic betting season. I tend to usually begin my research with title odds to see which teams are offering real value before the season even starts. Typically, this is the time when the best odds are available for the favorites and some sleepers. But it's also the riskiest time to bet a future, knowing full well that there's still an entire season's worth of games to be played. Imagine if you bet on the Indiana Pacers shortly after the Finals concluded. I saw odds as low as 15/1 on that team. But after spending the off-season losing Lance Stephenson to free agency and Paul George to a season-ending injury, Indiana's current 100/1 odds aren't looking that optimistic. On the flip side, if you had the Cleveland Cavaliers back in June, you lucked out on some plucky 60/1 odds, far better than what the team is going for these days – 5/2! – now that it has LeBron James and Kevin Love on its side.
By this logic, now may be as good a time as any to invest in the Oklahoma City Thunder at 7/1 odds. Kevin Durant is out for the first six weeks of the season, but unless something drastic happens, he should be back for the latter half of the season and the playoffs. That number is going down, especially if Russell Westbrook can keep the Thunder ship running. Take my word for it, this is the best time to take OKC title odds.
If you want to play it safe, there's no safer pick right now than the San Antonio Spurs, which are second favorites at 7/2 odds. Age is always an issue when you're talking about Tim Duncan and Manu Ginobili but if last year's title run was any indication, San Antonio will be in the thick of things come May and June.
The Chicago Bulls also offer some delectable odds at 11/2 and like the Thunder, I only see this number going down once Derrick Rose is back to his old MVP self. It's a calculated risk considering that we haven't seen him play an extended run of NBA games in 25 months, but I'm one of those who believe that his injuries are well and truly behind him. If he can get his mind right, I think the Bulls are the favorites in the East. Yep, even over LeBron and Cleveland.
Now comes another fashionable team getting a lot of attention these days. The Los Angeles Clippers, everybody! With 9/1 odds, the Clippers are actually better bets than the Thunder in my opinion. They're arguably the deepest team in the league outside of San Antonio and Chicago.  They have a new owner who isn't a pot-bellied racist. They have one of the best coaches in the league. They have all-world point guard Chris Paul, rising superstar Blake Griffin, and a supporting cast of specialists that can do one or two good things to help this team get fear. I'll even throw in Hedo Turkoglu's towel-waiving as an appreciable set of skills. Somebody has to do it, and last I checked, Robert Sacre is playing for that other Los Angeles team. The point is, the Clippers are primed for a deep run and this season is probably they're best chance of doing that. Snap up those 8/1 odds if you're riding the Lob City bandwagon.
As far as sleeper picks go, I only have to realistic ones: the Dallas Mavericks and the Golden State Warriors. Both teams are actually 20/1 odds to win the NBA title but if I were to pick one between the two, I'm putting money on Dirk and company to make one final run to the title. The Mavs are a lot like the Clippers, except that they don't get nearly the same amount of attention as their California rivals. If the season breaks their way and they can avoid any extended injuries, the Mavs' 20/1 odds could be the kind of golden ticket tucked safely in your drawer come June.
Trust me, I know that feeling. I have a Kansas City Royals-World Series ticket in my wallet and right now, I'm guarding it with my life.