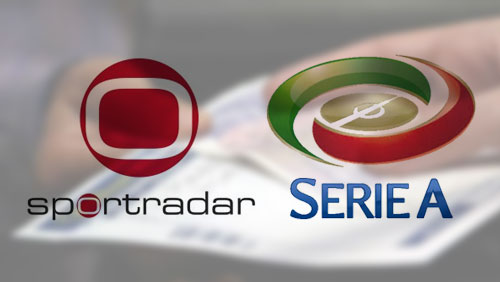 Italy's Serie A has launched a season-long educational program on preventing match fixing for all 20 top tier clubs covering 1,400 players. The program will be delivered and supervised by Sportradar, in an attempt to curb match fixing that has plagued Italian football in recent years.
Sportradar has begun the workshop after meeting with the youth teams of AC Milan and Internazionale. In addition to these workshops, Sportradar will also provide players with e-learning tutorials with the hopes of educating them on how to approach match fixing in the event fixers try to approach them.
"Thanks to the partnership with Sportradar, Lega Serie A marks a very important goal to protect Integrity in football today," Lega Serie A President Maurizio Beretta said in a statement. "The future of Lega Serie A is bright and exciting and nowhere is that clearer to see than in the youth academies run by our 20 clubs. At Lega Serie A, we take our responsibilities towards all our footballers, in particular toward the young players, very seriously: they count on us to develop them and protect them."
The "future" Beretta is referring to wasn't as bright in the past, particularly in 2006 when Italian football was rocked by a scandal that implicated the biggest clubs in the country, including then-defending champions Juventus. The team, together with Lazio and Fiorentina, were all heavily sanctioned for their involvement in the scandal, including getting relegated into Serie B. More importantly, some of the biggest names playing in the league, including 30 who participated in the 2006 World Cup, all left to join other leagues in other countries.
Having learned its lesson, the football powers that be in the country are taking steps to ensure that its players are well informed of the threats of match fixing and are in a position to address it knowing the repercussions that come with getting involved in it.
Sportradar Managing Director of Integrity and Strategy Andreas Krannich also commented on the scope of the educational program. "This two-tier package of Fraud Prevention Services, involving interactive workshops and personal e-learning tutorials, means that the league and the clubs can take confidence in the fact that those destined to excite Serie A's fans today and tomorrow have understood the importance of this fundamental issue and its impact."
Comments