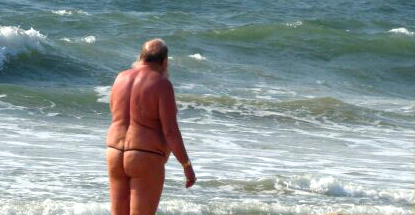 Macau casinos can expect 1.5m visitors during the upcoming Golden Week festivities, according to government estimates. The annual weeklong Chinese holiday kicks off Oct. 1 and visitation traditionally mirrors annual growth figures. Since the year-to-date visitation is up 7.5%, Macau's government expects an 8% improvement over last year's 1.4m Golden Week visitors. Given Macau's current revenue decline – which is expected to stretch to four straight months when September's figures are released on Wednesday – even a holding pattern on visitation would be welcome.
Macau's slowdown, which is being felt most acutely in the VIP gambler market, has unleashed Darwinian forces on the junket operators doing business in the world's top gambling hub. Casino operators can rely on the mass market sector, which continues to grow – albeit at a slower rate – and which is much more profitable than the VIP sector. But Daiwa Capital Markets reported that at least 15 of Macau's registered junket firms had quit the business this year alone, including Dore Holdings, once considered among Macau's 10 biggest junkets.
Earlier this year, a junket agent's theft of around $1.3b from the Kimren Group caused skittish junket investors to pull their money out of other operators, creating additional pressures on an already tight credit market. Las Vegas Sands board member Jason Ader suggested the incident represented the junkets' "Lehman Brothers moment," referring to the 2008 collapse of the Wall Street investment bank after financial liquidity dried up.
Earlier this month, Deutsche Bank reported that the average period in which junkets could expect to collect payment of VIP gambling losses was now 25 days, significantly longer than the previous standard of between 10-15 days. This has created a ripple effect in which junkets have even less money on hand to extend to VIPs.
At the start of the year, before it became obvious that the VIP slowdown would be longer lasting than expected, many Macau casinos raised the monthly wagering minimum they expected their junket operators to generate by 50%. An unidentified junket operator told the Wall Street Journal that maintaining that monthly nut was becoming "quite difficult."
Another leading junket operator, HengSheng Group, is reportedly considering closing its VIP tables at Sands China's Venetian and Cotai Central casinos. This spring, Sands China and other casino concessionaires began pressuring junket operators for more disclosure on their customers and agents, in part because of increased scrutiny from US regulators.
But junkets suspect the casinos are also looking to build their own direct relationships with VIPs in preparation for the day when moving money out of China becomes less problematic. Junkets fear being cast aside when they're no longer needed, which may explain why a HengSheng investor is planning to build its own major resort-casino on the Pacific island of Saipan. Other junkets are looking to steer their VIPs to other Asia-Pacific casino markets, where junkets can earn higher commissions than in Macau.
Ader might have been on to something with his Lehman Brothers reference but investor Warren Buffett may have come even closer when he described how bull markets make every investor look like a genius. It was only when the tide went out, Buffett noted, that you discovered who'd been swimming naked. Macau has had a remarkable run of double-digit growth over the past four years, but with the VIP slowdown expected to persist into 2015, expectations are that a lot more junket operators will be caught skinny dipping.