Academy Award-winning actor/writer/director Ben Affleck has come clean on reports that he was caught counting cards while playing blackjack at the Hard Rock Casino Las Vegas in April.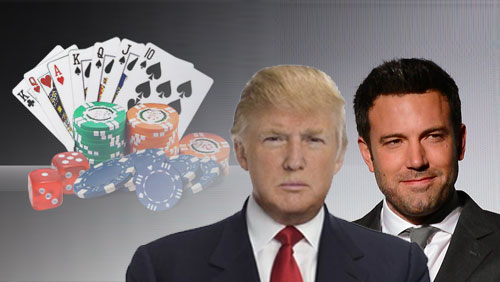 In his cover story for the latest issue of Details magazine, Affleck admitted to card counting, even though he doesn't think people should make a mess out of it.
"That is a true story," Affleck told Detail Magazine's Jeff Gordinier. "I took some time to learn the game and became a decent blackjack player. And once I became decent, the casinos asked me not to play blackjack."
Affleck was asked to leave a blackjack high-rollers table and was reportedly banned from playing at the Hard Rock, although the casino has issued a statement saying that the future Batman wasn't banned from the property and was "welcome back any time."
Affleck also downplayed any conceived drama surrounding the banning episode, saying that the casino simply told him not to play blackjack while inside their premises.
"I will say this. There were a number of casinos that said, 'Hey, you can't play blackjack here. We know you count cards. But you know, you're welcome to come, do whatever you want, see a show, have dinner. We'll comp ya. Play roulette, we know you don't play craps, but hang out, we still want your presence and business.'"
Speaking of presence and business, Donald Trump left both those things in Atlantic City a few years ago. Now he's taking to Twitter poking fun at Atlantic City's slow demise after the Trump Plaza closed down earlier this week, becoming the fourth casino in the once-proud seaside gambling hub to shutter its windows this year. "I have nothing to do with Atlantic City-sold years ago. For losers and haters, I NEVER went bankrupt. Plus $10 billion, sorry," he tweeted.
Trump followed that up by lamenting how Atlantic City lost its magic when he gave up control of the Trump Plaza and the Trump Taj Mahal a few years ago. "I had the big boxing, the UFC (ask Dana), the best shows."
Incidentally, the Trump Taj Mahal is the latest casino to declare bankruptcy and could very well be on its way to the chopping block before the year ends, joining the aforementioned Trump Plaza, Revel, the Atlantic Club Casino and Showboat to close down this year.
Despite his mocking of the AC, Trump also indicated that he may go back and start investing there again. "I left Atlantic City years ago, good timing. Now I may buy back in, at much lower price, to save Plaza & Taj. They were run badly by funds!" he tweeted.