Full Tilt Poker Ambassador, Gus Hansen, failed to turn up for the heavily promoted heads-up showdown against Viktor 'Isildur1' Blom, leaving Jake Cody to fill in at the last minute.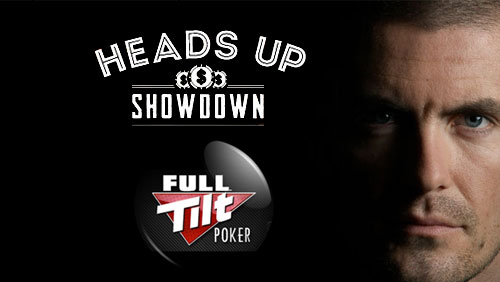 What is happening to online poker this week?
First we have the embarrassment of the server failure in the midst of the much-hyped Garden State Super Series (GSSS) in New Jersey and then Gus Hansen fails to turn up for work during one of the very few nights he's needed to.
I have never set eyes on a Full Tilt Professional's Roles & Responsibility statement, but I assume one of the bullet points – underneath 'key job criteria' – is to turn up after the company has invested thousands of pounds to promote a heads-up event.
Now I might be doing Gus a disservice. Perhaps, there has been some awful event in his life that prevented him from playing, but if this were true, you would have expected communications to come from either the player or Full Tilt.
Instead, we get silence, and Jake Cody. Now I love Jake Cody. He's one of the best No-Limit Hold'em players in the world. But who wants to see him playing a best of three mixed games match against Viktor Blom?
When you consider that 62.5% of people polled at CalvinAyre said they couldn't give a monkey's who won between Hansen and Blom, one assumes it would be a damn sight higher than that for a Cody v Blom battle.
Just in case you haven't got the message. Gus Hansen, the face of Full Tilt Poker, failed to show up for the Heads-Up Showdown against his fellow Full Tilt Professional Viktor Blom.
With the pair owning close to $7 million in annual losses between them, and Hansen racking up over $20 million in lifetime losses on the site, the whole professionals thing has become a bit of a joke.
Now it's a full on comedy classic.
Viktor Blom went on to defeat Cody and it's believed as Cody was a last minute stand-in he will not have to carry out the horrific forfeits that were lined up for the loser. In case you missed those, they were to sing the winners national anthem or play 1,000 hands of $0.05/0.10 Razz.
Shudder the thought.
So is this the end of the Full Tilt Professionals?
Have Full Tilt Poker finally realized that having a $20m lifetime loser as your ambassador might not necessarily be the greatest marketing weapon?
Or as 2+2 poster MicroRoller puts it: "I heard he set up a self-exclusion rule that kicked in at $20 million. Just can't log on anymore."