32Red enjoy record revenues for a fourth consecutive year as the 2013 results unveil total gross gaming revenue of £38.8m, a 21% increase on 2012.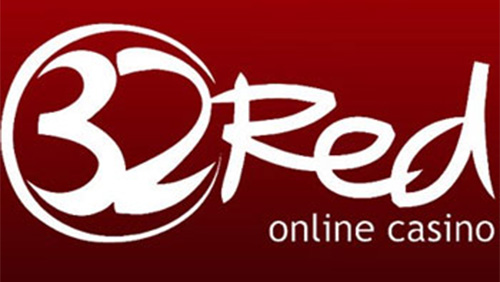 32Red continues their charge to the top of the casino and gambling mountain with their fourth consecutive year of record revenues and underlying EBITDA.
2013 casino gross gaming revenue piled in at an impressive £35.6m, a 19% increase year-on-year, and total gross gaming revenue came in at £38.8m a 21% increase on the fortunes of 12-months ago.
Amongst the key highlights for the British online casino company was their investment in customer relationship management (CRM) which led to a 24% year-on-year growth in active players (28,585 in 2010, 39,687 in 2011, 57,338 in 2012 & 71,266 in 2013), but they did see a dip with their new players after 38,033 players joined the fun 12-months after 41,918 did likewise.
They retained their customers by investing in a number of high profile marketing ventures including the sponsorship of Channel 4's Late Night Film, sponsorship of the All-Weather Horse Racing Championships, agreements to promote the ITV show 'I'm a Celebrity Get me Out of Here! and last but not least the sponsorship of ITV's the Paul O'Grady show.
Their Italian job was also deemed a success with £1.3m in gross gaming revenue coming from the land of pizza and pasta. The sponsorship program with the Serie A side FC Bologna being cited as one of the reasons they enjoyed a 1% market share in the growing Italian online casino market.
The online gambling company also pointed to the strengthening of the company's board as a vital reason for the group's success. Matthew Booth joining the team as Commercial Director in Nov 2013, after previously holding the role as Global Head of Brand for Betfair.
Chief Executive Officer Ed Ware had this to say about his 2013 results: "We are excited about 2014 and look forward to building on the momentum and successful results experienced over the last four years. There are regulatory challenges as well as opportunities this year but we anticipate another strong year of growth in the core 32Red casino, supported by increased contributions from Italy, betting and other products. We remain committed to our strategy to increase investment in regulated markets, both in terms of marketing and personnel, to ensure that an unrivalled level of player support and service is maintained."
Comments