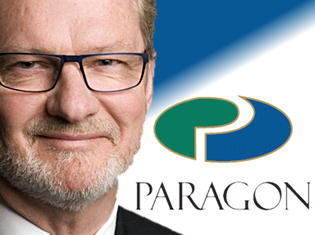 Former British Columbia Lottery Corporation (BCLC) CEO Michael Graydon has been appointed president of PV Hospitality ULC, the company seeking to build a $535m casino in downtown Vancouver. The move is raising eyebrows because Graydon's appointment was announced just one week after Graydon tendered his resignation as BCLC CEO.
Graydon's exit also came just two weeks after the province announced it would conduct an audit of the crown corporation, which included taking a hard look at executive salaries and compensation packages. A finance ministry spokesman has denied that the timing of the audit and Graydon's decision to pull the ejector seat lever were connected. Graydon's new gig officially starts Feb. 11.
PV Hospitality is a joint venture of Nevada-based casino outfit Paragon Gaming and Canadian real estate developer 360 Vox Corporation that was established in September (under its old name Paragon 360 Management). For the past few years, Paragon has been trying to expand its Edgewater casino business in Vancouver by relocating it across the street to what is currently a parking lot next to BC Place stadium. In 2011, Vancouver city council approved the move but shot down Paragon's plans to double the number of gaming tables and nearly triple the number of slot machines at the new facility.
In December, Vancouver conditionally approved Paragon's new proposal that would encompass twice the casino floor space as Edgewater, but capped the number of gaming tables and slots at 75 and 600 respectively. Critics questioned why Paragon had sought the estimated 40k-square-feet of extra floor space if they weren't expecting to be allowed to fill it with extra gaming options. Further review of the project is ongoing, but the venue expects to open by 2016.
The province's opposition politicians are now expressing amazement that Graydon's public sector contract, which paid him $465k a year, doesn't appear to have contained any standstill period that would have required Graydon to wait a respectable amount of time before making his private sector move. Other critics have voiced concern that Graydon would bring insider knowledge of Paragon's provincial competitors to his new role. Paragon issued a statement saying there was no fire here, as the provincial Gaming Policy Enforcement Branch was responsible for enforcing gambling regulations, not BCLC.
In case you were wondering, Rod Philips, Graydon's Ontario counterpart who stepped down a week earlier, has since resurfaced as chairman of Postmedia Network Canada Corp, the media conglomerate run by ousted Ontario Lottery and Gaming Corp. chairman Paul Godfrey.)