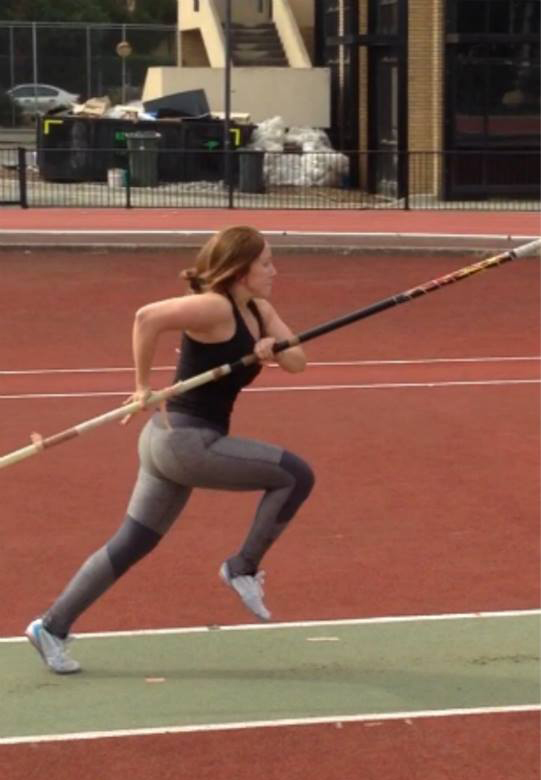 The poker circus presents you with a wonderful opportunity to digest the culinary delights of so many diverse cultures, and for Melanie Weisner this is so much more than a hobby, it's her way of life.
During a break from the action at the recent WPT Emperors Palace Poker Classic I asked her to describe some of the best places to eat throughout the poker circuit and this is what poured out from that enthusiastic soul.
The Prague Poker Festival
"Vegetarianism isn't my specialty but the Prague Poker Festival is coming up and I can recommend an amazing vegetarian restaurant called Radost FX. It's this really cool bohemian-flair type of place. They have lots of dishes from all over the world, which they give a vegetarian twist, which is really cool.
"There is also a great restaurant in Prague called La Degustation which is your noteworthy creative molecular gastronomy kind of place which is also very special."
The PokerStars Caribbean Adventure (PCA)
"The PCA is very challenging because it's a resort, but there is this one place called Graycliff, which is this really cool place in a mansion just off the resort, but the PCA is probably the least interesting place in terms of food."
Aussie Millions
"There is such a wide variation in types of food and whilst I was living there for three months last year I went to this place called Hunky Dory literally every day. It's a fish and chip shop with a twist. It's healthy and has the most amazing grilled fish that is presented in so many different styles."
"For more fancy food there is a wonderful place called Vue De Monde. A former executive chef of Noma actually left and opened up this place around five years ago I think. It's very creative and integrated with this whole foraging theme and its really cool."
EPT San Remo
"I assume everyone knows about Mare Blu. The ravioli is just so great."
EPT Monte Carlo
 "They have this super famous restaurant called Le Louis XV and it's the most decadent and glitzy place I have ever been to. It was about €300 per head which is quite expensive, but that's what Monaco is all about really."
So What Are Her Favorite Restaurants Worldwide?
"I have been living in New York for a very long time and there is a restaurant called Blue Hill Farm and it's a neat experience. It epitomizes this whole farm to table thing. They have their own greenhouses, animals and everything changes seasonally. You get to walk around the farm and the cooking and creativity is amazing.
"In Barcelona there are two restaurants that are related called Tickets and 41 Degrees. It's the latest project from the owners of El Bulli. Tickets are geared towards this new style of focusing on the cooking, instead of the décor, and I appreciate that more because it makes for a more relaxed experience. It has the most amazing Tapas.
"41 Degrees is its sister restaurant and started out as a cocktail bar. They now have a taster menu of 41 different courses. Each is just a little bite, but they are all so delicious. So those are my favorite three restaurants."
Keeping in Shape
When your primary love is food you need a way to burn it off and Weisner has a very intriguing way of doing that.
"I saw the Olympics in London and watched the women's Pole Vault final. I thought it was so cool and very elegant and soon became obsessed with it. I have always done musical theatre and I went to a performing arts high school and we were exempt from PE and so I never had any options to do sports when I was younger.
"So I decided I wanted to take up pole vaulting. I feel like a lot of poker players don't take advantage of the amazing gift we have called time. When I was in Australia I decided I was going to train seriously for this. I found a squad that trained in Melbourne University and they let me train with them. I did it six days per week, some vaulting and a lot of conditioning. It was really cool. What's cool about pole vaulting is as long as you find a track and a pit you will find a coach that will let you jump.
"I did it there and also in Edinburgh and was looking for a place in NYC but couldn't find one close to where I was. Then, when I was visiting family in Florida I found a pit and did some work there.
"I think I can jump 2.15m – maybe a little higher. When I did a competition I cleared 2m but I have gotten a little bit better since then. An elite pole-vaulter needs to be jumping 4m so I am very much a beginner. But it would be cool if I could jump 3m in a year from now."