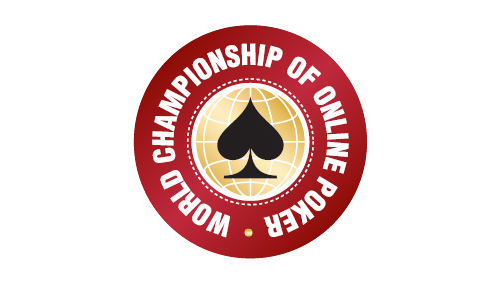 The WCOOP Main Event belonged to Germany as the top three places all went to players from the land that is ripping live tournament poker apart. PlayinWasted, Daniel "Allanon85' Drescher and SwissCantMis agreeing to a three way chop that saw them all reach millionaire status as the WCOOP grind came to a halt.
For thousands of poker players who adore their online gambling, the retina is about to receive rays of real sunshine for the first time in weeks. The World Championship of Online Poker (WCOOP) grind is finally over, and thousands of mothers around the world can rest easy as their hourly snack runs are over for at least another year.
PokerStars promised that the 2013 WCOOP was going to be something special, and once again put their money where their mouth is, with a $40m guaranteed set of prizes. As usual they were bang on the money with 66 events creating a gargantuan $62,362,757 in prize money; dwarfing the $55,522,590 that was doled out this time last year.
Even Ronaldo Took a Seat
The collective world may be skint, but that has never stopped gambling money leaving the pockets of those that want to pay to play. 2,133 people ponied up the $5,200 necessary to play in the main event, and that created a total prize pool of $10,665,000, with 243 players guaranteed a paycheck for their efforts.
Those dizzy array of numbers meant that the 2013 event was the largest of its kind since 2010, when 2,443 players created a prize pool of $12,215,000 and Tyson "POTTERPOKER" Marks won the first prize of $2,278,097.50.
One very special name that was glowing in red was PokerStars Team Sportstar Ronaldo. The Brazilian footballing legend failing to transfer his silky soccer skills to the online poker felt when he left with the vast exodus of players in the early levels.
The Stars Shone Brightly
As play entered the all-important money bubble phase there were plenty of stars still running well, especially those from the UK. Victoria Coren, Liv Boeree, Dave Shallow and Leon 'flippetyflop' Louis all taking stacks over the cash line.
The poor sap who had the closest shave with the money was PureCash25, who bubbled after flopping a set of treys against the set of queens of Luke "LukeFromB13' Staudenmaier. A bad beat that has plenty of legs in it that's for sure.
After the money bubble burst the usual slew of players fell out of the game and amongst them were Jason Mercier, Jason Dewitt and the Jon 'PearlJammer" Turner.
German Domination
When the final nine players rushed back to the table after their quick pee and a cup of tea, it was PlayinWasted who held the chip lead with 7,551,467 chips. He was one of four German players to make the final table, along with two Canadians, one Maltese, Leon Louis from the UK and PokerStars Team Online member Shane "shaniac" Schleger, hailing from his part time hub in Mexico.
Final Table Chip Counts
Seat 1: PlayinWasted (Germany) – 7,551,467
Seat 2: Dylan "Pokerl)eviL" Hortin (Canada) – 2,067,700
Seat 3: Team Online member Shane "shaniac" Schleger (Mexico) – 3,694,701
Seat 4: Vampyboy (Germany) – 2,518,386
Seat 5: alexandrapau (Canada) – 5,610,664
Seat 6: Leon "flippetyflop" Louis (United Kingdom) – 4,244,756
Seat 7: 1M.BanKroLL (Malta) – 2,871,036
Seat 8: Daniel "Allanon85" Drescher (Germany) – 2,709,187
Seat 9: SwissCantMis (Germany) – 11,392,103
Leon 'flippetyflop' Louis left the party in 8th place after getting it in with ace-queen versus the dominating ace-king of Drescher, and Shaniac would bow out in sixth – for his largest online score to date – when SwissCantMis out flipped, and out turned, the PokerStars Team Online Pro, when his ace-king hit an ace on fourth street to surpass the pocket fives of Shaniac.
The Three Way Split
As a betting man I will assume 1M.BanKroLL doesn't really have a one million bankroll, but in poker these days who can tell? But he did come within one place of putting some oomph behind that name when a fourth place finish allowed the three remaining Germans to create a three way chop that resulted in all three of them earning over a million a piece.
PlayinWasted would take $1,492,499.15; Daniel "Allanon85" Drescher would take $1,415,238.66 and SwissCantMis would take $1,101,835.44.
PlayinWasted Takes the Title
Drescher would take the match into the heads-up phase after eliminating SwissCantMis in third. It was ace-king for Drescher and ace-seven for his opponent. The three-outer was successfully faded and heads-up began with PlayinWasted with the chip lead playing 25,741,317 to Drescher's 16,918,683.
The action went one way and then the next as Drescher fought valiantly to take the lead before losing it once again. Then in the final hand of a fantastic series, the money went into the middle with Drescher holding king-queen and PlayinWasted holding ace-king. The queen stayed in the deck and PlayinWasted was the 2013 WCOOP Main Event champion.
Final Standings
1st – PlayinWasted – $1,493,499
2nd – Daniel "Allanon85" Drescher – $1,415,238
3rd – SwissCantMis – $1,101,835
4th – Giuseppe "1M.BanKroLL" Polichetti – $599,906
5th – alexandrapau – $426,600
6th – Shane "shaniac" Schleger – $291,154
7th – Dylan "Pokerl)devil" Hortin – $13,300
8th – Leon "flippetyflop" Louis – $159,975
9th – Stefan Tobias "Vampyboy" Kolossow – $106,650