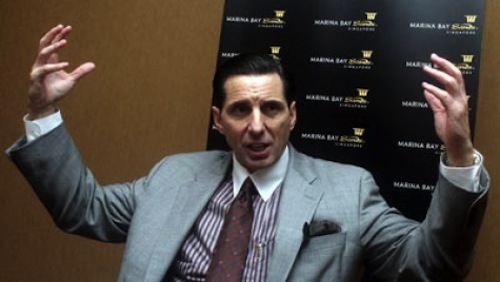 Bloomberry Resorts didn't take a long time to find a replacement for former COO Michael French after announcing that it had hired former Marina Bay Sands president and CEO Thomas Arasi as the new president and chief operating officer of Solaire Casino & Resorts.
The news comes a few weeks after Bloomberry unexpectedly cut ties with French and Global Gaming Philippines LLC over what the Philippine-based company deemed as "substandard management", a charge that GGM parent company, Global Gaming Asset Management, has since refuted.
Notwithstanding the potential legal battle between the two sides, it's become evidently clear that Bloomberry is moving on with the hiring of Arasi.
Arasi served as president and CEO of Marina Bay Sands for all of 18 months, stepping down back in June 2011 over rumors that he was under immense pressure to run Marina Bay Sands under the watchful eye of billionaire owner Sheldon Adelson.
Now, Arasi takes the helm of an upstart resort and casino in a country that has a burgeoning gambling industry. In addition to taking over the COO role from GGAM's French, Arasi will also become the new president of Solaire beginning on October 11, assuming those duties from owner Enrique Razon Jr.
"We are pleased to welcome Thomas Arasi to Solaire," Razon said in a statement. "We believe his credentials and experience will be key to achieving our expectations for Solaire."
The expectations for Arasi are understandably high considering his last job was about as high-profile as it could get. Bloomberry is at least hoping that Arasi will be able to steer Solaire to the same kind of profitability he accomplished as boss of Marina Bay Sands.
And if for nothing else, he can at least take comfort knowing that he's not working for Sheldon Adelson anymore.