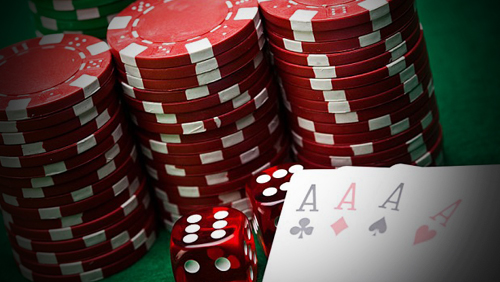 The national press is awash with the poker news that a group of Italian poker players managed to use sophisticated methods to cheat casino owners in Cannes during a game of Stud Poker.
Stefano Ampollini, 56, was sentenced to two years in prison, and fined €100,000, after a court in Grasse found him guilty of cheating the 'Les Princes' casino in Cannes out of €100,000.
Ampollini, who told the court that he was a 'player and cheat of international renown' (I have never seen him in the GPI), purchased a pair of infra-red contact lenses from an online store in China for €2,000, and then created a small team of men to help him cheat the casinos.
In a two staged attack on the casinos. Ampollini garnered the services of two casino employees who marked the cards with an invisible pen that can only be picked up by infra-red vision, meaning only Ampollini and Clark Kent would have been able to see the marks.
The second stage of the plan involved Ampollini's accomplice, otherwise known as 'The Israeli', who would sit opposite Ampollini has he played stud poker, and would signal to him through a series of sniffs and snorts (I'm sure I've sat next to that guy before).
On the first night in question the team won €70,000, but security were suspicious after more detailed examination of Ampollini's play showed anomolies where he was folding starting hands that would only be mucked if you had prior knowledge of the dealers hole cards.
"Casino security found his behaviour rather strange as he won very easily and, above all, because he folded twice when he had an excellent hand, suggesting he knew the croupier's cards," said Marc Concas, lawyer for the Groupe Lucien Barrière.
All cheats get greedy and when the Italian returned to the casino, two months later, he was arrested soon after after winning a further €21,000 at the poker tables.
Two other Italians were convicted along with the man known as 'Parmesan' (Man these guys have got to sort out their nicknames). Gianfranco Tirrito, 55, was given a three-years prison term and €100,000 fine, and Rocco Grassanno, 57, was given a 30-month sentence and €50,000 fine.
The scandal doesn't end there as Ampollini told the court that he had given other pairs of these infrared contact lenses to some unnamed friends.