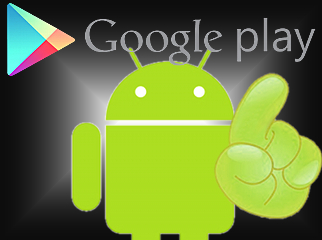 Google Play has revised its policies regarding apps that involve gambling for "prizes of cash or other value." Google's directive to third-party Android app developers spells out that Google Play will no longer accept "content or services that facilitate online gambling, including but not limited to, online casinos, sports betting and lotteries, or games of skill" if said apps offer the ability to achieve financial benefits via game play. Developers have been given 30 days in which to revise the content of their apps or face banishment from the Google Play platform.
Google's move follows revisions made earlier this month to Apple's App Store policies. Apple informed developers that from hereon in, all gambling apps would have to be free to download, assuming local regulations permit their use in the first place. Furthermore, in-app purchases of credits for real-money gambling are now explicitly forbidden, so players in regulated markets can play via their apps, they just can't fund their accounts.
In July, Apple's Australian App Store pulled gambling apps from PokerStars and 888, as Australian law doesn't permit real-money online poker play. At the time, Android users reported being unaffected by the clampdown, but it appears the writing may be on the wall. It also remains to be seen how all these changes will impact a company like Betable, which offers social gaming companies the means to offer real-money gambling to customers in regulated markets without having to obtain a real-money gambling license.
Meanwhile, a Statista comparison of the App Store v. Google Play shows free apps are far more dominant in Google Play's top-grossing app chart than in the App Store. Free to download apps account for 96% of Google Play's 100 highest-grossing apps in the US, vs. 77% of iPhone apps and 69% of iPad apps. The App Store remains twice as large as Google Play in revenue terms but analytics firm Distimo says Google Play is growing at a much faster rate (67% v. 15% respectively over the previous six months).