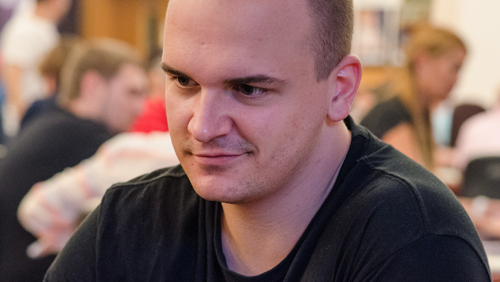 The first, and last time, I saw Steve Billirakis playing poker was in Cannes at the 2011 World Series of Poker Europe (WSOPE) when he crushed the field to win the €5,000 Pot-Limit Omaha (PLO) for $318.122, for his second WSOP gold bracelet.
Since those heady days in the European playground of poker it's been a quiet time on the live tournament circuit. So what's been going on in the life of Billirakis?
"I got two kids, both two and half years old, so I've been staying at home and spending as much time with them as I can. Traveling all year round is pretty over for me. I was also an online player before Black Friday, but I had just become a father so I couldn't move to Mexico, Costa Rica or Canada, like my friends did."
This is one of the problems with this profession, and one of the reasons why the decision to ban online poker in the United States causes so much damage for the families who choose this vehicle as a way to pay their bills. However, speaking to Billirakis you get the impression that he loves being a father and is quite content with his decision to choose children over poker.
"It's the best thing that has happened to me, and I cant wait to get back home."
It's the second time that Billirakis has been in Cyprus to play poker after competing in the Lebanese Poker Tour last month. He has traveled to Europe with his good friend Kelly Kim and happens to be sitting to the immediate left of his friend.
"That won't be too much of a problem as Kelly doesn't play that many hands."
Kelly Kim didn't find a way through the Day 1A field, but Billirakis will be making an appearance on Day Two after finishing the day with 45,500 chips.