Betfair have been working hard on keeping the fraudsters at bay after extending their partnership with Featurespace, the world leader in adaptive behavioral analytics. The extension sees the pair hugging and kissing for a further five-years.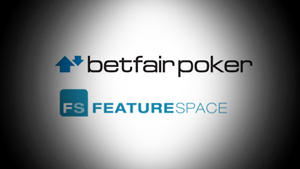 Featurespace and Betfair's relationship is already five years strong and the extension will see the betting exchange receiving an upgrade to Featurespace's ARIC (Adaptive, Real-Time, Individual Change-Identification) engine. A platform that processes over 20 million transactions a day per install, and models behaviors of individuals and dynamic groups of people to detect potential fraudulent behavior.
The business that claims to 'predict the future' is a spin off from the Cambridge University Engineering Department…smart cookies then. In layman's terms ARIC will allow Betfair to continue to monitor fraudulent patterns in line with growing demand in 'real time.'
Martina King, CEO of Featurespace, said: "Fraud is becoming increasingly sophisticated, so companies need a solution that keeps them ahead, identifies new types of fraud, and reacts to it instantly – closing the door on vulnerabilities before they can be exploited."
Arrests Made in DDoS Extortion Threats
Talking about fraudulent activity, the Greater Manchester Police has made two arrests in what they describe as their largest ever cybercrime investigation. The men, who are both Polish, were arrested at a Heathrow Hotel, last Wednesday, on suspicion of blackmailing a Manchester-based online company with threats of DDoS attacks.
"This investigation centers on an allegation that the online company was blackmailed. As part of this blackmail attempt, one of the company's websites was made temporarily unavailable by the offenders," explained detective inspector Chris Mossop of the Greater Manchester police (GMP).
"Denial of service attacks have become increasingly common offenses in recent years and can have a devastating effect on the victim's online business or presence," he said.
Gambling firms are prime targets for DDoS attacks due to the high volumes of cash that would be lost should an attack stop them from processing transactions for any length of time.
Zillah Byng-Maddik Appointed as Non-Executive Director
We started on a Betfair note and shall end on one. Zillah Byng-Maddik has joined the Betfair Group in the capacity of non-executive director. She will join the company on September 5, 2013, and will become a member of the audit committee.
Betfair Chairman, Gerald Corbett, said of the appointment: "Zillah is an experienced professional who has worked at the top of a number of consumer facing businesses. We all welcome her to the BetFair Board.""
Byng-Maddik's previous role was as the chief financial officer of Trader Media Group, one of the largest multimedia publishers in Europe. Her C.V also contains attachments to senior finance positions for GE Capital, HMV and Nestle UK.