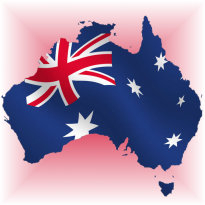 James Packer may think that he has the biggest casino in Australia with Melbourne's Crown casino. But he may have to cede that title soon if Chinese tycoon Tony Fung has his way.
According to Reuters, the billionaire son of one of the founders of Hong Kong conglomerate Sun Hung Kai & Co. Ltd is proposing to build a AUD$4.2 billion integrated resort and casino in Cairns, Australia, one that will tap into the attraction of being close to the Great Barrier Reef in an effort to drive up the country's gambling and tourism industry.
The proposal, tentatively named 'The Aquis Resort', is already in the first step of the government's approval after being called a 'coordinated project'. "Basically it's declared a coordinated project because of the size and complexity of it," a spokesman for the Queensland state government told the news agency.
"It's the first step in a comprehensive assessment of the approval process. The proponent has to prepare an environmental impact statement."
If it meets all the requirements and gets approved, the casino is expected to become the biggest in the country, slightly bigger than Packer's Crown casino with a total of 1,500 slot machines and 750 gambling tables. In addition to the casino, the resort  will also feature a world class 25,000-seat sports stadium that will be used to attract international sporting and entertainment events as well as a pair of  2,500 seat theaters, 3,500 square meters of high-end retail options, and one of the world's largest aquariums, which we presume will be a complementary attraction to the world-famous Great Barrier Reef,
Currently, Cairns only has one casino in its locale – the Reef Hotel casino complex – that initially had an exclusive license to operate in the region. But since the license has expired, Fung was quick to capitalize on the opportunity to propose his own casino. Expectations call for the casino to create as many as 27,000 employment opportunities with an estimated completion date of 2018.
Comments