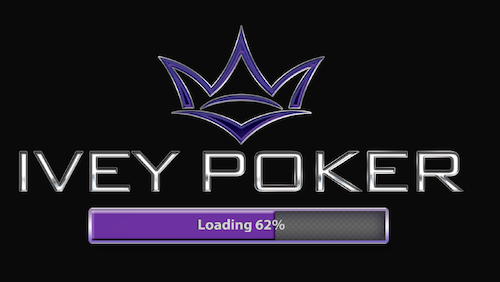 Late last year, Phil Ivey promised that his free-to-play social poker offering Ivey Poker will be available sometime in the next year. Well, after months of planning, developing, and building up a roster of professional poker players, Ivey Poker has officially launched its social media app. It's still in the "beta" phase, which means that there are still a whole lot kinks and quirks that need to be worked out. But it's up live and that's an impressive notch on Ivey's belt that his new poker brand is ready to go toe-to-toe with industry giant Zynga for free-to-play social poker supremacy.
With the launch of the app, it was only appropriate to give Ivey Poker a good run to for first impression purposes. From the get-go, the interface catches your attention because its surprisingly clean and well organized. There are cash games, sit & go's and tournament offerings, giving players a variety of games to choose from. Once you go to the site, you're immediately given 5,000 in chips, giving you immediate access to the games.
In addition, there are also the bevy of standard features that you can be expected from playing any poker site. You can edit your profile, invite friends, keep track of your achievements, post videos, and a gift shot where you can purchase numerous content that includes premium virtual gifts, avatars, decks of cards, and even a training video.
Playing the games though is an entirely different matter. Given the possible space restrictions, playing in any of the games makes you feel like you're wrestling for space even in the confines of your own desk.
But whatever complains you might have, understand that this is still, effectively, a prototype program that's still subject to plenty of modifications. So we'll give Ivey Poker a pass on the things it needs to improve.
Ivey Poker has the advantage of having a man regarded as the best poker player in the world as its namesake. Add that to the roster of accomplished poker pros serving as instructors in those training videos, and you have a free-to-play social media poker site that definitely has a lot of promise attached to it.
The important thing at this point is to see how Phil Ivey takes Ivey Poker to the next level.
Comments