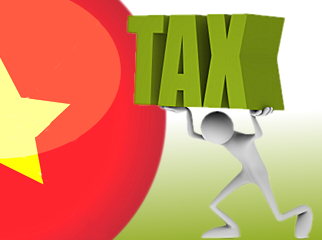 Vietnam has proposed a 10% tax on casino winnings over VND 10m (US $475), but a tax official says such a plan would discourage foreigners from visiting the country's licensed gaming establishments. The Finance Ministry issued a draft circular on revising the country's tax code that would take effect July 1, in time for the opening later that month of Vietnam's first integrated resort casino, The Grand – Ho Tram Strip.
But Tuoi Tre News quoted Nguyen Thi Kim Yen, the top tax official in northern province of Lao Cai, saying casinos are already paying "considerable" corporate and consumption taxes. Yen's province is home to the Lao Cai International Hotel, which contains a casino owned by Donaco Singapore Ltd. Vietnamese casinos paid total taxes of VND1.5 trillion ($71.2m) in 2011 and revenues are growing at a rate of 10-15% per year. Yen warns that imposition of the additional tax will drive Vietnam-bound gamblers into the welcoming arms of other regional casinos.
Whatever tax Vietnam's politicians apply, it won't affect Vietnamese residents, who aren't allowed into the nation's small-scale casinos, just as they won't be invited to The Grand's grand opening on July 26. In order to gamble, Vietnamese must either fly to Macau, Singapore, the Philippines or drive across the border into Cambodia, where casinos run by companies like NagaCorp and Entertainment Gaming Asia roll out the welcome mat. But local gangsters at less reputable casinos like to prey on Vietnamese gamblers far from home and down on their luck, leading to alarming reports of hostage-taking and organ-harvesting when gamblers can't honor their markers.
See if you can spot a pattern: Vietnamese and Thai gamblers can't gamble in their homelands, so they cross the border into Cambodia, which welcomes them but frowns on its own citizens gambling. Chinese gamblers can't gamble on the mainland, and if Macau is too far away they cross the border into Vietnam, where gambling is legal (for them). South Korea lets its citizens gamble, but only at one of the country's 17 casinos, Kangwon Land, which, despite being located in a remote mountainous region three hours from the capital Seoul, earns more revenue than the other 16 foreigner-only casinos combined.
Singapore has attempted to split the difference, allowing locals access to its two integrated resort casinos, but only if they're willing to ante up a S100 ($78) levy every time they cross the casino threshold. The stated rationale behind Asian governments either limiting or restricting casino access is to protect their citizens from the social costs of gambling, yet this paternalistic attitude leaves many individuals feeling like second-class citizens in their own land. If these governments really wanted to protect their citizens, they wouldn't force gamblers to leave the country to enjoy the same privileges as bloody tourists.
Comments