With just two days before the International Stadiums Poker Tour (ISPT) kicks off in Wembley Stadium, the organizers are staring down the barrel of a potential €500,000+ overlay.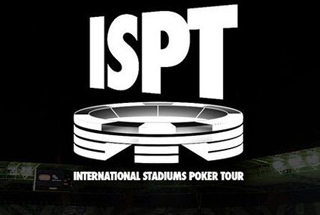 Not only does time fly when you are having fun, but it seems it also flies when you are absolutely bricking it. It was over two years ago that the men behind the International Stadiums Poker Tour (ISPT) first dreamt of holding a live poker tournament inside Wembley stadium, and just 12-weeks ago that an ambitious Rob Yong – the owner of Dusk Till Dawn (DTD) – joined the party to personally guarantee a €1 million first prize to the winner; and with only 373 players penciled in for a Day Two beginning, Yong is looking at a potential overlay of well over €500,000.
"We have given 100%, absolutely, we have completely stretched ourselves and our resources, whatever does happen this week – everyone at DTD and ISPT can hold their heads up high and say we gave it our best shot." Yong said in his recent blog post on the DTD website.
The energy that has been poured into this project during the past 12-weeks has been astonishing, but the market has just never been as interested in playing as the team of ISPT/DTD have been in hosting. As soon as the World Series of Poker (WSOP) issued a 2013 schedule that would clash with the ISPT, it was clear that the marketing focus would have to switch. The ISPT realized this but were sluggish in their response. When DTD got involved they understood that with the pros flying out to the blistering heat of Vegas, they needed to attract the grass roots of British poker. That is where the all-seeing eye has been firmly entrenched ever since, but there is only one problem, we are all skint.
Tonight, Wembley Stadium will host a football international between England and the Republic of Ireland. It will be the first time that the two sides have met for 18-years and there will be a full house. The fans will flock to the capital from all over Britain. Some will fork out the hundred quid needed to stay the night, whilst the rest will find their way home before the early hours.
Planning to play in a six-day poker event is very costly to the common man. I will be at the ISPT for the duration of the tournament and I am paying over £500 in hotel costs, I am hiring a car for over £125 and the petrol will cost me upwards of £60. With my buy-in, and the fact that I have to eat and drink, you are talking close to £1,000 to play at Wembley Stadium. It's true that hotels will be cancelled as players are eliminated earlier, but the price is still far greater that the £300 buy-in represents.
Then you have the problem that the common man doesn't just trundle off to Wembley Stadium on their lonesome. That's not how the tribal system works in the UK. Poker players stalk their prey in packs. The ISPT will be viewed as an annual jaunt for some card schools. But with the lack of cash game action and reduced side events, people are just not going to be able to group together to afford the trip. This means there will be an awful lot of players who would have liked to have played, but will stay at home because they aren't going to travel alone.
There is also the problem of the re-entry stipulation. Normally, this is a good revenue earner for tournaments, but I can't help but think it isn't going to donate much to the Wembley kitty. The only people with €3,000 to spare, for a re-entry, will be people who play professionally. Yet with a 50,000-starting stack, blinds starting at 100/200 and a 60-minute clock – even if they really went for it – how many are going to find it difficult to navigate their way through a Day Two that is going to be top heavy with inferiority?
Then to take a few more bucks out of a piggy bank that is desperate for an influx of cash, one wonders how many of these top pros are even stumping up the initial €3,000 that's required to participate. Madonna doesn't have to pay for her clothes and I doubt Michael Mizrachi has to pay to take a seat in the biggest value laden tournament the world has ever seen?
Yong was exasperated by having to continually provide the same answers to the same old questions. So much so that he posted the ten most frequently asked questions, on his blog, with just two days to go before the ticking time bomb turns to silence. Either the country is full of pretty thick poker players, the tournament structure is completely confusing or the marketing has just not got it right. I guess it's a combination of all three.
Yong remarked that deals would be allowed on the final table, but under the supervision of the Tournament Director Simon Trumper, told players that there would be no cash games in accordance with UK Gambling Commission rules, but will host Sit n Go's and also told players that they cannot bring their dog into the ground. He also commented that Friday, Saturday and Sunday's action will take place on the pitch, whilst Monday, Tuesday and Wednesday's action will take place in a duplex atrium overlooking the stadium called the Bobby Moore Room. Maybe I am one of the thickies, but I was under the impression that the strength of the ISPT was the belief that the entire tournament would be played on the pitch.
Finally, will there be an ISPT2?
"I can't speak on behalf of the ISPT team, I can just give my own personal view, which is, unless this ISPT gets a lot more runners than any previous London major poker event, (2013 EPT London got 667 players), (2011 WSOPE London got 593 players) – why should there be another ISPT? I.e. what is the point of going to all this extra effort and expense if you just get the same number of runners – that would be mad – you might as well just hold poker events in casinos and hotels." Said Yong.
I couldn't have said it better myself.
CalvinAyre will have a presence at the ISPT throughout the entire event, to bring you news, views and interviews from the heart of the tournament.