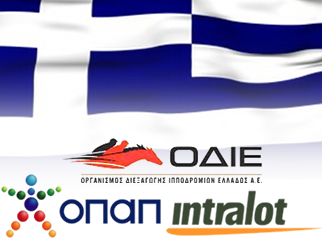 The Remote Gambling Association (RGA) and the European Gaming and Betting Association (EGBA) have filed a new complaint with the European Commission over Greece's online gambling restrictions. Late last year, Greece revealed its intention to prohibit online gambling companies from offering sports betting or random number generator casino games, which were declared to be the sole realm of domestic operator OPAP. Greece simultaneously repealed the two-dozen temporary online licenses it had already granted operators and warned that any operator that continued to serve Greek punters would find themselves on a blacklist of sites to be IP-blocked by Greek internet service providers.
In January, the Court of Justice for the European Union (CJEU) declared OPAP's monopoly illegal. Undaunted, Greece sent a copy of its proposed revisions to the EC in March, triggering a three-month 'standstill' period while Brussels considers the proposals' legality. The RGA and EGBA, which had warned Greece in January that they were contemplating taking legal action over these issues, have now complained to the EC that Greece and OPAP have "a long history of non-compliance with EU law" and that the proposals Greece has submitted to the EC are "anti-competitive and protectionist."
Liverpool-based operator Stanleybet, which has waged a long war with Greece over market access, issued a statement threatening to sue the government "to claim its legal rights to be compensated" for being excluded from the market. Stanleybet COO John Whittaker said the Greek authorities "seem resolved to maintain an illegal framework benefiting a company that is not 99% private." Stanleybet figures it's owed €240m in compensation. A joint legal challenge of Greek protectionism launched last year by Stanleybet and fellow UK operator William Hill is expected to hit the courts in October.
Meanwhile, data submitted to a Greek parliamentary committee claims the country's illegal betting market is worth €6b, of which €1b comes via online gambling. Supervisory and Gaming Control Committee president Evgenios Giannakopoulos cautioned that the €6b figure was "only conjecture" but claimed that the online figure had been "crosschecked." Greek Reporter quoted Giannakopoulos saying that the size of the illegal market suggested there was "much room for legalization of activities" in "legally controlled networks."
OPAP PROFIT SLUMPS UNDER NEW TAX BURDEN
OPAP saw profits fall 71% in Q1, the first reporting period in which the operator was forced to ante up the new 30% government-imposed levy on gross gaming revenues. For the first three months of 2013, profit came in at €38.9m, OPAP's lowest net haul since Q4 2003. Revenue dipped 18% to €869m, reflecting the ongoing malaise gripping the overall Greek economy. Fixed-odds sports betting division Pame Stihima revenue fell 27% to €289m while Kino revenue slipped 11% to €481m. Despite the skid, OPAP is sticking to its earlier projections of a full-year profit of €116m.
HORSERACE PRIVATIZATION ATTRACTS TWO BIDDERS
The Greek government sold off its 33% stake in OPAP earlier this month, the first step of a sweeping privatization program required to pay back its EU bailout billions. Next up is the country's equine bet monopoly ODIE (aka the Hellenic Horserace Betting Organization). Two bidders have made it to the second phase of the auction for the 20-year concession: Greek gaming and lottery operator Intralot and 2PU Société Par Actions Simplifiée, a joint venture of French operator Pari Mutuel Urbain (PMU) and South Africa's Phumelela Gaming and Leisure.
INTRALOT WINS TAIWAN WELFARE LOTTERY TECH CONTRACT
Intralot saw revenue rise 2.5% to €355.8m in Q1 2013 while earnings rose 32.1% to €55.1m. The good news kept coming on Wednesday with the announcement that Intralot has been selected as the technology provider for the Taiwan Public Welfare Lottery, which is run by the ChinaTrust Commercial Bank (CTCB). Intralot did the deal through its Taiwanese joint venture LotRich Information Co. Ltd., in which Intralot is the majority partner. The 10-year deal will see Intralot install 6,050 Photon lottery terminals across Taiwan. In December, Intralot won a similar 10-year contract involving the Taiwan Sports Lottery, which is run by CTCB and its partner ADATA Technology.
Comments