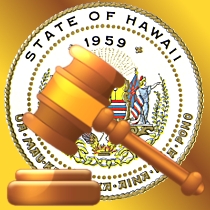 Of the 50 states in the US, Utah and Hawaii are the only ones that have a state ban on gambling of any kind.
Unfortunately, the latter isn't headed any closer to legalized gambling after a Hawaii House committee shot down a resolution calling for the state to study the potential social and economic effects of gambling in the island state. Proponents of gambling in Hawaii have long argued – much to no avail – that gambling could boost the state's tourism industry but those arguments have fallen on deaf ears.
The latest attempt to ignite conversation was predictable shot down after Rep. Clift Tsuji (D, Hilo-Wai­akea-Keau­kaha) told the Star Advisor that the state's Economic Development Committee rejected the proposal because the study "would be too expensive". Really? They can't spend a reasonable amount of state money to determine the economic benefits of gambling? It's not like the 48 other states of the union haven't legalized some form of gambling…oh, wait…they have!
The good things is opponents of legalizing gambling in Hawaii haven't stopped those on the other side of the fence from continuously pursuing what it argues as a tremendous source of economic revenue. Just last month, the state Senate introduced Senate Bill 768 that called for the establishment of a state internet lottery and gaming corporation that would select one service provider to operate the online gambling site. The bill is similar to the one Hawaii's House of Representative introduced in January of 2012, although that one was left to fester flies. Now that it's the Senate's turn, the rationale is to convince those who believe that legalized gambling in the state would increase crime and foster negative societal impacts that the industry is safe, lucrative, and a combination of both things.
It can also be argued that legalized gambling in Hawaii would dissuade individuals from running underground gambling operations in Hawaii, which has been the case in recent years.
Maybe if the state smartens up and legalizes gambling, then it'll understand why all those societal concerns were much ado about nothing. As a start, maybe they can ask the 48 other states that have various forms of legalized gambling. We're pretty sure they'll tell Hawaii (and Utah, for that matter) the same thing.
Comments