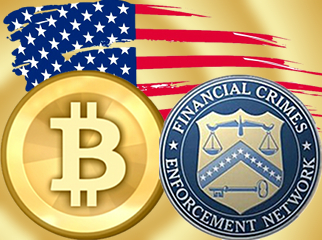 The US Department of State has released its annual International Narcotics Control Strategy Report (INCSR), a key component of which is a report on money laundering activities in various countries. The list of countries/jurisdictions "of primary concern" contains a whopping 65 names, which is only half the world, but hey, no one ever accused the US of slacking off when it came to projecting its values abroad. Among the nations allegedly slacking off on their oversight of money movement are notorious rogue states like Canada, the UK and Japan, popularly known as the Axis of Mundanity.
The INCSR also singles out popular online gambling licensing jurisdictions including Antigua & Barbuda, Costa Rica, Curacao, the Isle of Man and the Philippines, as well as land-based casino hubs such as Macau and Singapore. In Costa Rica, the INCSR claims the local internet gaming biz is used to "launders millions of dollars in illicit proceeds" annually. The INCSR also complains that money laundering prosecution numbers aren't what they could be, because Costa Rican law precludes money laundering from being tacked on as an extra charge to the predicate crime. This suggests a somewhat rigid numerical benchmark-driven approach to law enforcement, as if Costa Rica wasn't hitting arbitrary targets set for them by the US, and the INCSR's middle managers are worried they won't be invited to the next State department kegger as a result.
FINCEN ISSUES STATEMENT ON VIRTUAL CURRENCY
Meanwhile, the Treasury Department's Financial Crimes Enforcement Network (FinCEN) has issued guidance on virtual currencies, which, while never specifically mentioning Bitcoin by name, suggests how the US intends to deal with the increasingly popular 'crypto-currency,' as well as more centralized virtual currencies such as Facebook Credits. That said, this 'clarification' potentially raises more questions than it answers.
The good news for both Bitcoin miners and users is that so long as they're using their Bitcoins to purchase goods and services, FinCEN doesn't consider them to be a money services business (MSB) and thus they don't fall within FinCEN's oversight. FinCEN's treatment of Bitcoin exchanges and payment processors is less cut and dried. "An administrator or exchanger that (1) accepts and transmits a convertible virtual currency or (2) buys or sells convertible virtual currency for any reason is a money transmitter" (defined as 'person that provides money transmission services, or any other person engaged in the transfer of funds.')
FinCEN states that "a person is an exchanger and a money transmitter if the person accepts such decentralized convertible virtual currency from one person and transmits it to another person as part of the acceptance and transfer of currency, funds, or other value that substitutes for currency." Under this definition, Bitcoin Magazine's Vitalik Buterin believes FinCEN would require US-based Bitcoin exchanges such as BitInstant, Coinlab, Coinbase and Tradehill to apply for costly money transmitter licenses in each state in which they operate, as well as to maintain records on all transactions and report suspicious transactions to comply with federal anti-money-laundering standards.
BITCOIN THE ANTIDOTE TO GRABBY GOVERNMENTS?
A surge in downloads of Bitcoin-related apps in Spain is being attributed to the recent move by the government of Cyprus to raid citizens' bank accounts to bail out its troubled banking sector. The economies of Spain, Italy and Greece are in even worse shape than that of Cyprus, prompting fears in these countries that local governments might opt for a similar cash-grab. BGR.com reported that Spanish iPhone charts showed several Bitcoin apps shot up hundreds of places literally overnight following news of the Cyprus plan; the theory being that nervous Spanish consumers are investigating ways of stashing their hard-earned savings in places beyond the reach of grabby governments. Could protection from such levies prove to be Bitcoin's 'killer app?'