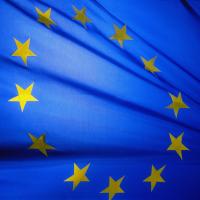 The European Union, far from being united, is currently a mish-mash of various regimes that are either doing things fairly well or making a proper pigs ear of things. Germany, Greece, Spain, France and Italy have all, to some extent, issued some sort of regulations over the past 18-24 months with companies having complaints about factors of all five.
With last weeks poll we wanted to find out which is the worst offender by asking "In which EU country do you most want to see changes?"
Coming out in dead-last without a mark next to their names were France and Italy with 0 percent a piece. With the amount of criticism surrounding the French regime we can only assume the poll got lost in the new site launch and conference action of the past couple of weeks. Either that or the others really are that bad.
In third place in the poll of the Europe's worst was Spain with 20 percent of the votes cast.
In a dead heat were the two countries that we half expected to top our poll – Germany and Greece, with both achieving 40 percent of the vote.
Greece and Germany are two countries that are regularly mentioned by European facing firms when they mention markets in which they'd very much like meaningful regulation to take place. Germany is still in a state of limbo with Schleswig-Holstein's own regime and the State Treaty both looking to be the big dog. The fact S-H has already handed out licenses means things are very complicated and an end to the confusion is unlikely any time soon. Greece, meanwhile, passed an act that was poo-pooed by the EU and has come in for fierce criticism from industry bodies across the continent. Will it change anything? Who knows.
This week we've decided to try and settle the argument as to which conference was the best of those held in London over a week at the beginning of February. Come back next week to see what our readers thought was number one. In the meantime, enjoy the new sites.