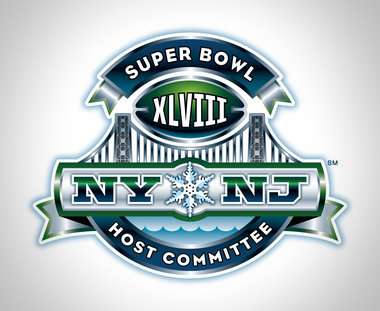 The Baltimore Ravens should probably cherish their Super Bowl title, as well they should, because come next year, Vegas books are finding it difficult for the team to repeat.
Early odds for Super Bowl XLVIII on February 2, 2014 at the Met Life Stadium in East Rutherford, New Jersey have already been posted by the Las Vegas Hilton SuperBook and the Ravens are at 20/1 odds to win their second consecutive Lombardi trophy.
That line might seem disrespectful to the newly-crowned champions but considering the roster upheaval expected to take place, coupled with the fact that no team has won back-to-back titles since the New England Patriots did it in 2003 and 2004, and you have some pretty valid reasons why the Baltimore isn't even in the conversation to win Super Bowl XLVIII.
Speaking of those Patriots, the LVH Superbook has penciled them as the favorites at 6/1 odds, followed closely by the team the Ravens beat in Super Bowl XLVII, the San Francisco 49ers, at 8/1 odds. The Denver Broncos are also at 8/1 odds, followed by the Seattle Seahawks and the Green Bay Packers at 10/1 odds.
From there, the Houston Texans are at 12/1, a line that seems too low in light of how they've performed in the playoffs the past couple of years. The Atlanta Falcons are at 15/1 odds, which, unlike the Texans, seems to be a little high for a team that appears to be ready to take that proverbial championship step.
Two teams that didn't make this year's postseason, the Pittsburgh Steelers and the New Orleans Saints, are also at 15/1 odds, making it nine teams – NINE TEAMS – with shorter odds than the team that just won the Super Bowl a few days ago.
As for the two New York teams that call Met Life Stadium home, the New York Giants have a much better shot at becoming the first team to ever play a Super Bowl in their home stadium than their co-tenants, the New York Jets. Big Blue has been priced at 20/1 odds – same as the Ravens – while Gang Green are longer shots at 50/1 odds.
Five teams have been priced at 30/1 odds (Washington Redskins, Chicago Bears, Cincinnati Bengals, Dallas Cowboys, and San Diego Chargers) while four teams are at 40/1 odds (Detroit Lions, Minnesota Vikings, Indianapolis Colts, and Carolina Panthers).
Joining the Jets at 50/1 odds are six other teams (Philadelphia Eagles, Miami Dolphins, St. Louis Rams, Tampa Bay Buccaneers, Cleveland Browns, and Kansas City Chiefs) and from there, it's the super long shots at 100/1 odds for the Tennessee Titans, Buffalo Bills, and Arizona Cardinals.
And finally, the two favorites to play at the Not-So-Super Bowl, the Oakland Raiders and the Jacksonville Jaguars, have been priced at 150/1 odds to play a meaningful NFL game this time next year.
Comments