10) iGaming Business Affiliate Events
This page reveals the before, during and after of any iGaming Business affiliate event including the LAC, iGB Awards, SUPER Show, and BAC.  Handy features include posts from iGaming Business on party venues and last minute announcements, but best of all are the galleries of pictures from these events that will entertain you for hours.
9) Antonio Esfandiari Fan Page
For a peek into the lifestyles of the rich and famous, "like" this facebook page and see what poker pros like Antonio Esfandiari get up to on a Friday night.  You can also follow his global poker tournament adventures, most impressive to date his winning of the Big One for One Drop 2012 at the WSOP.
8) Gtech G2

The Gtech G2 facebook page is clearly run by a team who is focused on interacting with their followers and keeping content fresh.  This is a great example of how to build a company facebook page that is interesting, personal and has posts that actually appear in our news feeds which we do not block (think exclusive pictures of Heather Graham).
7) Martyn Beacon, Affiliate Edge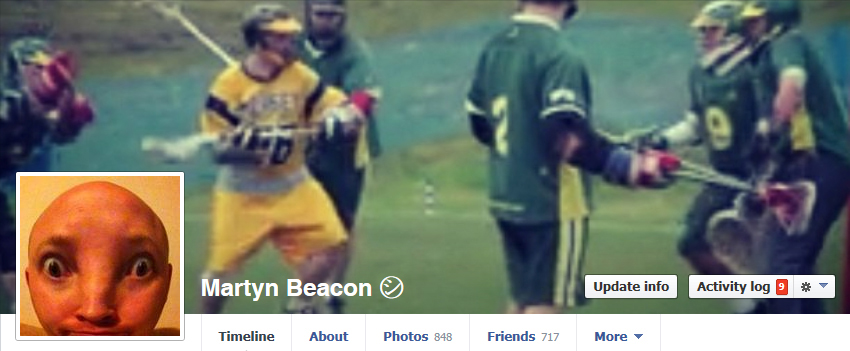 This fun loving affiliate manager has a facebook page that will certainly entertain you on its own due to his sarcastic posts and pictures of Beacon Heads, Red Bull cans and "flesh lights", but he is also the first to comment on anything, so beware if you decide to friend accept this one's friend request…
6) GPWA

The GPWA is making a big push to become more active through social mediaand they have been taking careful care to post interesting, timely and educational info for affiliates on their page. The picture gallery is excellent too, especially seeing as the GPWA crowd attends every major online gambling conference in existence and CEO Michael Corfman loves that camera!
5) Riyaz Abdulla, Betting Partners 
Check out this facebook page to look into the life of an affiliate manager, poker player and party animal.  After scrolling through just a few days of his timeline activity, you'll likely want to give this guy a call to join you at the next conference party or poker tourney that you're attending.
4) Jenny Woo, Gambling 911
Her pictures are glorious.
3) iGaming Notworkers

This is the page for anyone who attends online gambling conferences and events and loves to "notwork" at them.  All unofficial parties and meeting places for official parties are posted here plus sneaky DAFesque pictures of members from nights they can't remember.
2) Tatjana Pasalic, Bodog Sponsored Poker Player and CalvinAyre.com Poker Host
This lovely lady constantly posts pictures and anecdotes from her travels around the world, everything from amazing dishes she cooks, to food she tries in remote Asian islands, to cute pics of cats, herself in a sexy catsuit and lots, lots, lots more.
1) Michael Caselli, Lyceum Media, Bluff Europe, iGaming Business and ?????

Its not so much what Michael Caselli posts on his page, its what other people post about him that ends up on his wall.
Start the New Year right and friend CalvinAyre.com crew at http://www.facebook.com/calvinayretablog checkout our Top 10 Online Gambling Industry Twitter Accounts from 2012.