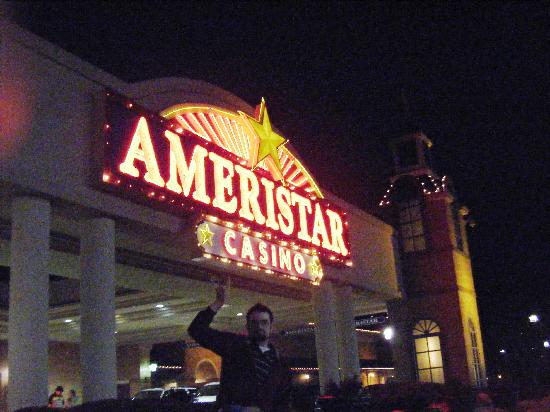 When Ameristar Casinos announced their plans to build a casino in Massachusetts, they showed they meant serious business by subsequently buying a 40-acre plot of land earlier this year.
At that time, the deal was met with great enthusiasm by Ameristars, particularly its CEO Gordon Kanofsky, who said: "We now own what we believe to be the premier location for a casino in western Massachusetts. Our proposed resort will directly create thousands of much needed new jobs and hundreds of millions of dollars of economic development investment to further the revitalisation of the demographic center of the region. In addition, our resort will provide a catalyst for ancillary economic development and jobs through the growth of other businesses in Springfield."
It took them a while to follow that up with their specific plans for the site, but now the casino operator has spilled the beans, announcing details regarding what has now been priced as a $910 million casino resort spa mega-project.
The unquestioned highlight of the Ameristar's ambitious project is a 150,000 square-foot casino that will come with 3,300 slot machines and 110 table games. On top of that, the company also plans to build a 500-room luxury hotel with 50 suites and number of other luxury amenities, including indoor and outdoor resort swimming pools, a spa, a fitness center, retail establishments, and a host of restaurants from some of the culinary world's best minds. The names Wolfgang Puck and Martin Yan ring any bells to you? They're celebrity chefs of the highest order and they'll have their own restaurant spots in Ameristar's highly ambitious project.
But for all of their grand planning and elaborate expectations for the casino, its future is still contingent on whether Ameristars Casino can secure one of three casino licenses that are currently up for grabs in the state. They'll have some stiff competition in line from some pretty big operators, including MGM Resorts International, Caesars Entertainment, Suffolk Downs, and even Mohegan Sun.
Be that as it may, the eventual decision is out of Ameristar's hands. What they're focusing on at this point is on what they control and Kanofsky is confident that they're proposal will hit well with the eventual decision makers. "Ameristar owns all 40 acres, which have been cleared and are immediately ready for construction," he said.
"With no displacement of existing residents or businesses, we will have a 12 to 18 month head start on other proposals. We will more quickly begin creating the desperately needed 2,000 union construction jobs, 2,300 permanent jobs and thousands of additional indirect jobs.
To drive home his point, Kanofsky said that a huge chunk of the company's investment will be earmarked for constructing the resort and also adding that the casino will "generate the most tax revenue and act as the best catalyst for further economic development citywide."
"Finally, our $58 million Ameristar-funded I-291 interchange will not only provide quick and easy access to the property, it will help reduce local traffic congestion that exists today."
Spoken like a man with a plan.