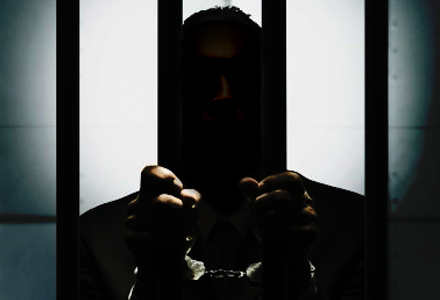 Donald Hellinger, a man that already has a record of committing fraud that goes all the way back to the 80's, has been sentenced to 36 months in prison for his involvement in illegally transmitting as much as $44 million in Internet gambling winnings to US customers.
The sentence, which as handed down by the Honorable R. Barclay Surrick, calls for Hellinger to be imprisoned for 36 months to go with a fine of $10,000. Hellinger's sentence also comes in the heels of another man – former Full Tilt Poker head of payment processing Nelson Burtnick – pleading guilty to conspiracy and gambling charges stemming from his role in processing payouts for FTP and PokerStars.
Late last year, Hellinger – along with twin brother Ronald, Michael Weisberg, Randy Trost, Jami Pearlman and Michele Quigley – was indicted on charges of conspiracy, money laundering, operating an illegal gambling business and transmission of wagers and wagering information. Then earlier this year, Hellinger pled guilty to the charges levied against him, including what was described as illegally transmitting as much as $44 million in overseas Internet gambling winnings to US citizens with the payments facilitated by the now defunct Payment Processing Center LCC.
The trail of transactions involving the gambling funds and PPC were discovered during an investigation involving the Hellinger's apparent involvement in a telemarketing fraud that leached $60 million from the accounts of a number of elderly citizens. Wachovia Bank, which processed all the transactions, was even caught in the cross fire, having had to pay $178 million to settle a class action suit filed against them.
At that time, Hellinger was quoted by Philly.com, saying: "I pleaded guilty to failing to register as a money service business because I was unable to get an answer from the only one capable of determining if the company needed to register," referring to the U.S. Treasury Department's Financial Crimes Enforcement Network.
Court Transcript:
Minute Entry for proceedings held before HONORABLE R. BARCLAY SURRICK: Sentencing held on 9/19/2012 for DONALD Hellinger (1), Count (s) 2, Imprisonment: 36 MONTHS, supervised RELEASE: 2 YEARS, SPECIAL ASSESSMENT: $ 100, FINE: $ 10,000. Court Reporter ESR. (Ap,) (Entered: 09/19/2012)