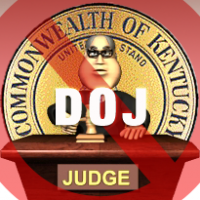 The U.S. Department of Justice (DOJ) is holding upwards of $66million of funds in case a suit brought by two claimants is successful. Both Cardroom International and the Commonwealth of Kentucky are pursuing claims against Full Tilt Poker and the two have so far seen their efforts shunned by the DOJ. Kentucky's case harps back to the state's decision in 2010 to seize 141 gambling related domains – one of them of course being Full Tilt Poker. The DOJ pointed out that KY never managed to seize the domains and has no legal standing. In any case they've still set aside a cool $36,487,230 in the account marked Just In Case.
As far as Cardroom International is concerned, the amount involved is $30million and relates to their assertion they own the software behind FTP and as such are entitled to more than the $30m mentioned. We'll leave the last word to the DOJ, who said that "by holding the Full Tilt Substitute Res funds, [it] does not concede that Kentucky or Cardroom International has standing to assert a claim, a meritorious claim, or that their respective values are equal to the substitute funds being held."
An ex-girlfriend who tried to rob former World Series of Poker champion Jonathan Duhamel has seen her court case pushed back. Bianca Rojas-Latraverse won't be in court this Friday as her attorney reports that she was involved in an accident and had to receive medical attention. The Montreal Gazette reports that prosecutor Nancy Delorme saw the defendant in court, who clearly had marks on her face that she attempted to cover up. The case has been delayed until the following Monday and is independent to the trials of Anthony Bourque and John Stephen Clark Lemay – who also stand accused.