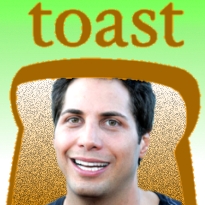 Music producer Quincy Jones has denied claims by Girls Gone Wild producer Joe Francis that Wynn Resorts chairman Steve Wynn sent Jones an email threatening to hit Francis over the head with a shovel and bury him in the Nevada desert if Francis didn't make good on a seven-figure casino marker. That allegation, made during a separate court case, prompted Wynn to file a slander suit against Francis in Los Angeles Superior Court. On Thursday, Jones took the stand and testified that he'd never received any emails from Wynn, let alone ones in which Wynn had allegedly made threats against Francis. Jones' statement backs up testimony Wynn gave on Wednesday, in which he claimed to have never sent an email to Jones or anyone else in his life. Francis has admitted not having seen the Wynn emails with his own eyes.
Jones also denied Francis' claims that he had warned Francis over Wynn's murderous intentions. In a deposition prior to the trial, Francis claimed that Jones had told him Wynn was "gangster. He's old Vegas. He doesn't play." Jones denied making the comment, telling the court that "sounds like a line from Scarface." Jones did confirm that he'd attempted to mediate the dispute between his old friend Wynn and his next-door-neighbor Francis, but said he "was trying to just make peace." Jones said he'd attempted to convince Francis to "do what he should have done in the first place," i.e. honor his marker. "If you lose the money, you pay the money."
While Jones' testimony would seem to have dealt Francis' case a serious setback, Francis has doubled down on his earlier claims, telling TMZ that Jones was "lying for Steve Wynn. I swear on my life, God strike me down, that I am telling the 100% truth in this matter." A defiant/delusional Francis added: "The fat lady hasn't sung yet." But has she bared her breasts and yelled 'WOOOOO!!!' ?
Comments