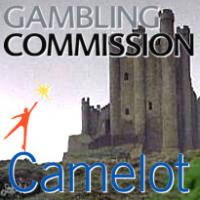 Camelot, owner of The National Lottery, has lost its legal fight to limit the rival Health Lottery's scope. The former had argued that the Richard Desmond owned lottery, made up of 51 separate society lotteries, was being run as a single entity and was breaching the rules. Camelot was aiming to convince the High Court that the Gambling Commission had failed in its duty to protect their licence.
The Health Lottery has seen its latest TV advertisement banned by the Advertising Standards Authority (ASA). Two complaints were made against the advertisement after it was claimed that it misled consumers. A voiceover stated: "… already three hundred and seventy five thousand people have won, with jackpot winners scooping up to a quarter of a million pounds each. And you could be next." That was before accompanying text stated "UP £1/4 MILLION" and a series of jackpot winners flashed up on screen. Complainants argued the ads misled them by implying there was a regular jackpot of £250,000. According to the ASA it breached BCAP Code rules 3.1 and 3.2 and must not be broadcast in the same way again.
A complaint against a Robin Hood Bingo (RHB) ad has been dismissed by the ASA. A viewer had brought up two issues against the ad that featured a man dressed as the King of Thieves and his two glamorous medieval mistresses. According to the complainant the ad was "irresponsible because it was likely to be of particular appeal to under 18-year-olds", in addition to the fact it "breached the Code because she believed the two actresses were, or appeared to be, under 25 years old". Both complaints were not upheld and it didn't breach BCAP Code rules 1.2 (social responsibility) and 17.4.5 (gambling) or in the second instance BCAP Code rule 17.4.6 (gambling).
Comments