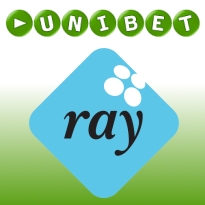 Stockholm-listed online gambling outfit Unibet saw gross winnings revenue (GWR) rise 32% to £45.3m in Q2 2012. Earnings rose 25% to £11.8m while profit after tax fell from £6.7m in Q2 2011 to £5.7m this year. (The company made a point of noting that had average foreign exchange rates from Q1 2011 been applied to this quarter, GWR would have been £49m and profits would have been up as well.) Sports betting GWR was £19.3m, a 57% bump from 2011's £12.3m (thank you, Euro 2012). Live betting accounted for 58.8% of turnover (excluding Free Bets) and 39.9% of GWR. Casino GWR was £18.6m, up 23% from 2011. Bucking the global trend, Unibet's poker revenue actually grew 17% to £3.5m in Q2. The company credits "player centric changes" and "an aggressive reactivation initiative" with boosting turnover and "the return of a lot of high value players." The company also credits Microgaming's recent introduction of its Rush Poker clone, Blaze Poker, for helping to turn things around. Unibet's "other games" contributed £3.9m, unchanged from 2011.
The number of Unibet's active customers rose over 40% in the quarter – from 301k in 2011 to 427k this year – thanks to acquisitions that have increased Unibet's exposure to regulated markets. In April, Unibet acquired fellow Nordic operator Bet24 and Unibet's B2B arm Kambi Sports Solutions inked a pair of Spanish deals in May and June with Grupo Acrismatic and Egasa Group. Looking to the future, Unibet announced on Wednesday that it has entered into a strategic partnership with Rank Group to offer casino and poker products to the Belgian market in Q3, subject to approval by Belgian regulators. The Unibet.be site, which launched July 11, currently offers sports betting only.
Finland's state-controlled monopoly slots provider RAY saw revenues rise 6.1% to €377.7m in the first six months of 2012. The rate of taxation the Finnish authorities apply to RAY's income rose 2% this year, resulting in a €45.2m tax bill for H1 2012. As a result, RAY's H1 profit of €198.9m came in 0.6% behind last year's figure. Slot machines located in RAY's partner premises generated 75.6% of RAY's profits. Online profits rose 68.2% to €23.1m as the 185k registered online players were nearly twice that of the same period in 2011, and now account for 6% of RAY's overall revenues, up from 4% in 2011. RAY's online slots, poker and table games are powered by Playtech, which inked a four-year pact with RAY in November 2010. Profits at RAY's land-based Casino Helsinki rose 9.4% to €14.3m, while casino games in restaurants contributed another €6.8m.