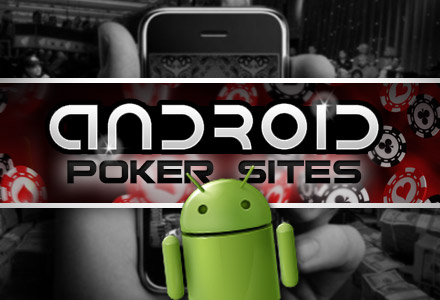 There's no arguing that smartphones are big business in 2012. Recent reports suggest that over 50% of us now have some class of smartphones in our pocket or handbag and that number is only going to grow in the coming years. The gaming platform that modern smartphones and tablet PCs offer hasn't gone unnoticed by the major poker rooms, and there has been something of a scramble to tap the mobile market, with more and more sites unveiling their 'poker-on-the-go' product as the year goes on.
Because there are such a wide range of hardware options on the market, developers and decision makers are faced with some tough questions when it comes to going mobile; the first of which is whether to opt for a downloadable app where the game data is stored locally, or to opt for a browser based game. There's no doubt that the downloadable apps, most of which run on the Adobe AIR platform are slicker from a branding point of view and generally more stable. On the downside, they come with the complication of having to develop different apps for different operating systems, whether it be Apple's iOS, which can't run AIR apps, Google's Android, or Windows Mobile. Furthermore, there are hardware compatibility issues to consider; many of the AIR based apps will work on some devices running the Gingerbread release of Android, but not on others; the Samsung Galaxy Ace for example.
Going for a browser based game allows developers to sidestep all of these problems and indeed the dawn of HTML 5 has allowed them to get much more creative in developing cross-platform games with rich graphics and smooth animations.
Mobile poker is really the domain of the recreational player and it's hard to imagine that it will ever be taken seriously by online grinders who make a living from playing the game, even with the advent of multi-tabling. The target market is people who are on the go and want to play some small stakes or a sit n' go to pass the time while they sit on the train or the doctor's waiting room.
The first operator to recognise the niche and go after mobile players was the little known Switch Poker, who developed a browser-based game for the iPhone in late 2010, but they never got a solid traffic base despite continuous innovation and being one of the only sites where players can play multiple tables at once. Sites were limited to browser-based games for the iPhone as the Apple App Store has a restriction on real money gambling apps. Another browser-based site that launched around the same time was Terminal Poker, which offers players a 'Rush Poker' copy, where the players are pooled and moved to a new table as soon as they fold. Unfortunately, Terminal suffers from the same traffic problems and rarely has more than 100 players spread across its real money games.
In mid-2011, Ongame announced the first dedicated Android real money poker app that was initially licensed to bwin but has since been licensed to other Ongame sites and the likes of Red Kings poker have recently begun to market their mobile apps.
The other network that got on board was Microgaming. Their app is very similar in execution to Ongame's, and so far, it has been brought online by Ladbrokes and Unibet. One of the most eagerly awaited Android apps was that of the fast growing 888poker. It went into beta testing at the start of this year, was on full release by March, and has had very positive reception.
All of the mobile poker apps are reasonably similar in terms of software and in reality, a simple high contrast interface with user-friendly controls is the main goal of any poker app, and keeping frustrating miss-clicks that are part-and-parcel of playing on a small screen to a minimum is paramount.
The newest app available for download both on iPhone and Android is that of industry giant PokerStars. Everyone knew it was coming, and knew that it was probably going to blow the others out of the water, and as it was rolled out in the second quarter of this year, the predictions proved to be true. They were the only site to incorporate sit n' go and multi-table tournaments in their app, as well as Omaha and Omaha hi/lo. They have also included the ability to play up to four tables at once and you can swap between them by tapping the cards at the top of the screen. Quite how they managed to sneak it into the App Store remains a mystery, however.
In the post-Black Friday world, the landscape for Americans wishing to play poker on their mobile phones or tablets is barren. As things stand, there isn't a single real money poker site that serves the American market and has an Android or iPhone product. Presumably making an investment in the technology is too risky for the sites that still accept US players, given they may have to jump ship at any moment.
Obviously, when the legislation problems are ironed out American players will be spoiled for choice, but until then they'll have to remain chained to the PC if they want to play online poker.
Rob O'Connor is a former online poker pro that has turned his hand to writing about the game for various media sources. He is the owner of www.androidpokersites.com and keeps a close eye on what's going on in the mobile gaming industry.
Rob O'Connor has submitted the following article to CalvinAyre.com. To have your voice heard please submit article and op-ed ideas to Bill Beatty.
Comments