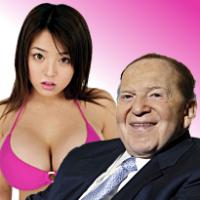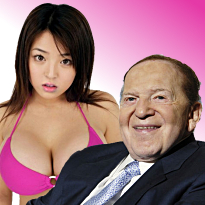 Sheldon Adelson has spoken out angrily against accusations made by former Sands China president Steve Jacobs. Adelson told Forbes writer Steven Bertoni that the claims were "so outrageous" and the accuser would make "a good fiction writer". Jacobs claims that Adelson had taken issue with him trying to rid the casino of prostitutes that, from what Jacobs claims, they had invaded like a plague of locusts.
The LVS frontman professed that he and his wife run addiction clinics around the world, one of which is in Macau, and give millions every year to help those embroiled in prostitution. Adelson said that he doesn't "believe" in prostitution before adding: "Would I jeopardize being the 7th richest man in the US and the 14th or 15th richest person in the world to push prostitution? For what? I'm already the most profitable company in consumer services ever. What do I have to win?"
It's all part of a strung out case that was brought after Jacobs was fired from his job way back in July 2010. That was a mere six months before 110 ladies of the night and 22 muvva f*ckin P.I.M.P's were detained on the day that Adelson arrived with a suitcase full of Viagra (we may have paraphrased slightly).
Another group to benefit from Adelson's charitable side is a new Super PAC aimed at helping Floridian Republicans gets elected. Adelson is awarding the Freedom PAC, which supports "strong conservative candidates" in Florida, $1 million in the hope that it'll get them elected. The latest outlay brings Adelson's spending on all things political to over $20 million, following an outpouring of support earlier this year. The businessman and his family shelled out some $15 million on Newt Gingrich's SuperPAC, Winning Our Future, before he fell out of the race. Their support switched to Mitt Romney and the $5 million handed over already won't be the last.
Comments