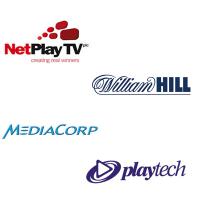 NetPlay TV posted strong revenue growth figures as they moved to a profit in 2011. The company's total revenue growth increased 12.4 percent as a result of casino revenue growth of 18.6 percent. More impressive than that was the EBITDA profit of £3.4 million compared to a loss in the same column of £2.8 million for the previous year. A strong advertising campaign meant the return to profit and they'll be hoping that an extension to their deal with ITV will mean an equally strong set of figures for Q1 2012.
William Hill's earnings estimate has been revised to "buy" by HB Markets. The analysts raised their estimate following the firm's Q1 results last week that saw mobile continue to post impressive figures. The Nevada application "progressing per schedule" and the relationship with Playtech seeming to have "thawed" combined with mobile performance meant expectation was lifted. Deutsche Bank followed HB by upgrading its forecast for Hills from "hold" to "buy" following last week's results.
Media Corp has announced a member of the board has resigned with immediate effect. Chris Forman was a non-executive director with the firm and held the position for three years. He will now concentrate on other interests he holds in the telecommunications industry.
Playtech has launched an ice hockey slot as part of its new offering. The 15-payline video slot lets the player choose two teams at the start and has many other hockey related regalia to get even the calmest of Canadians pretty bloody excited. Those North of the U.S. border will rejoice at the news that their sport has a place amongst the company's plethora of successful slots.
Comments