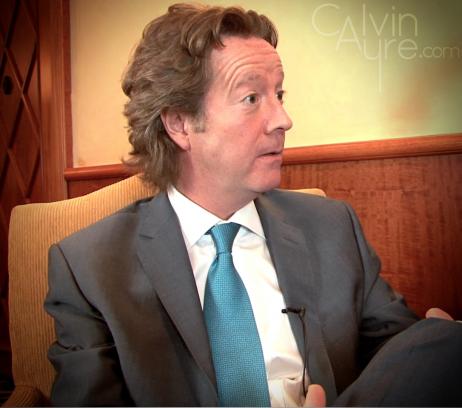 Sportingbet Group CEO Andrew McIver thinks the ongoing economic unrest in Europe has made the going there "bumpy" for all online gambling operators, but the fact that Greece and Spain – two markets in which Sportingbet is particularly strong – are among the hardest hit countries means McIver's company is feeling the pain a little more than most.
With tightened belts – and confidence perhaps shaken by the implosion of sites like Full Tilt Poker – gamblers have adopted a 'just in time' approach to funding their online accounts. McIver says some of the company's recreational players "had got to a point where they were depositing £10, betting, withdrawing, depositing, betting, withdrawing… The logistical cost of that is vast." Hence Sportingbet's recent decision to introduce a £1 charge on all deposits "to put them off that sort of behavior." While there have been complaints, McIver said the protest "hasn't been enormous."
Sportingbet's current plan for Europe is to simply "ride out" the downturn by continuing to provide punters with a good product. Growth will come from Australia already 47% of Sportingbet's business and South America, "a much smaller part of our business but it is growing strongly compared to Europe." Sportingbet's first ports of call on the continent are Brazil and Chile. "Desktop research" indicated Brazil should be their primary target, based in part on its size, a strong football heritage and passionate people who love sport.
But it's not all gravy. Unlike McIver's UK customers, who grew up with betting shops on every corner, Brazilians "grew up in a lottery system. Fixed-odds betting is something they've had to learn, really." Sportingbet's Brazilian website had to undergo extensive redesign to incorporate "a much more educational piece" to the process: explaining probabilities associated with each wager, what it means in odds, what a successful result means in monetary terms, etc.
Chile's Spanish-speaking populace appealed to a company that already has a big Spanish business. McIver also believes Chile could be the first South American country to regulate online gambling, although he offered this caveat: "I haven't got this right yet." Regulation is key to Sportingbet's long-term strategy, which McIver says is "to be regulated wherever we can." That said, the company is "prepared to take a gamble" that certain countries (like Brazil and Chile) will eventually introduce regulations. That scenario never looked likely in Turkey, which prompted Sportingbet to exit that market in late 2011.
Sportingbet would love to take a gamble on re-entering a regulated US market. McIver says the company elected to make a $33m settlement with the Department of Justice in 2010 because "we hoped it would open the door going into the future." McIver believes individual states will lead the way by regulating poker and casino games, which means that sportsbooks like Sportingbet will have to wait a while longer until they can take full advantage of the US market. But that hasn't stopped Sportingbet from conducting joint venture talks with a potential US partner, which McIver says are "at the paperwork stage."
While talks are progressing, McIver doesn't appear to believe there's any compelling reason to rush things. Unlike some of his colleagues, McIver isn't expecting the US market to start significantly contributing to his bottom line out of the gate. "Do I think the US is going to suddenly be a great gold scene within the industry within the next year? No, I don't. Do I think it will come back in a five- to 10-year period? Yes."