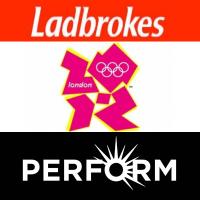 Holland's highest court has rejected an appeal lodged by Ladbrokes relating to a lengthily court case. A tweet from GamingInHolland revealed the Netherland's highest court threw out the appeal and it means foreign companies will have to restrict access to Dutch citizens only. Stichting Online Gaming Nederland (STIOG), the country's online gaming association, weren't surprised by the decision and called on the "government and parliament to quickly announced the legislation." It's thought it will pave the way for the country's online gambling industry to hand out licenses in a market that is expected to fetch the government around €10million per year. They will allow foreign operators in as of 2015 and are planning the compile a black list of sites to give to banks to prevent unregulated sites operating.
Authorities combating suspicious betting patterns at London 2012 will meet on a daily basis to root out any signs of trouble. British Olympic Association chairman Colin Moynihan explained that the Gambling Commission, Metropolitan police, organizers LOCOG, the border agency and International Olympic Committee (IOC) will meet "every morning" to look at anything suspicious. He followed the Football Association's lead by banning British athletes from any gambling activities during the games. Those that have already made bets will also have to declare it as an interest. Now all they need is someone to supply all the tea and scones for those early morning meetings.
Sports content provider Perform saw revenues up by more than 50% in their first year as a public company. It's revenues rose 53% to £103million whilst pre-tax profits were impacted by various costs related to the listing meaning they sank 52% to £3.5m. It's Watch&Bet arm performed admirably with the amount of events up 40% to 11,376 and licensees now standing at 35 (23 last year).