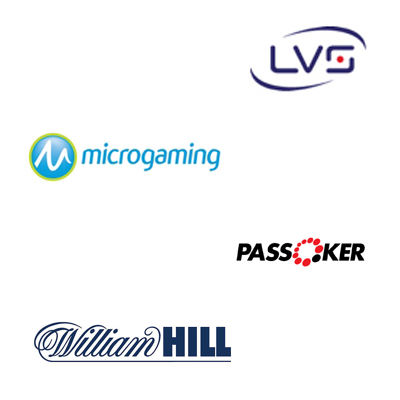 William Hill has become the third operator to take advantage of Passoker's revolutionary online gambling industry product. Hills join Victor Chandler and JenningsBet in offering the product allowing players to bet on what'll happen next in televised live sport or other programmes on the telly-box. Jim Mullen, William Hill Online's chief operating officer, commented: "Passoker is a highly innovative product and one that will bring much added value to William Hill Online. It will give our customers more opportunities to bet in a number of new and interesting ways on their favourite sports and television programmes."
Passoker signed its first deal with Victor Chandler way back in November with OpenBet agreeing to offer it to their stable of operators in the same month. Earlier this month JenningsBet joined them and it will go live on William Hill's site in February.
Sportsbook software supplier LVS has signed its second deal in a matter of days to provide its Advanced Betting Platform (ABP) to the largest sportsbook in Mauritius. Stevenhills will roll out the service to its retail premises and be able to a plethora of new markets as a result. Steve Wan, Stevenhills Managing Director says: "We always want to offer our customers the most modern form of sports betting in order to give them the best experience when visiting our retail outlets. After a long search it was obvious that LVS' ABP was a perfect solution for us. It will allow us to totally modernize how we offer the service within our outlets and also extend our offering substantially on both pre-event and in-running events. We look forward to delivering a fantastic sportsbook product in the coming months."
LVS has been owned by Les Francais des Jeux since early 2010 and the upgraded platform was unveiled at last year's EiG conference in Milan. The deal comes after a similar one was signed with the Ivory Coast lottery in order to take advantage of the Africa Cup of Nations.
Gaming software provider Microgaming is putting the finishing touches to the mods on their gambling industry batmobile ahead of two fresh releases this summer. The firm, relentless in its pursuit of new games, has set out plans to release a slot based on The Dark Knight later this year before releasing one based on The Dark Knight Rises in 2013.
Comments