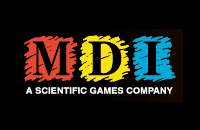 Scientific Games subsidiary, MDI Entertainment, has struck a deal with Marvel Entertainment to offer instant lottery games featuring characters and themes from the "Marvel's The Avengers" film due for release next year. Pow! Bam! Take that!
Scheduled to hit our cinemas with a vengeance on May 4, the film is already receiving plenty of media hype. Dubbed "the ultimate Super Hero movie," it unites several of Marvel's characters including: Thor, Iron Man, Hulk, Captain America, Hawkeye, Nick Fury and Black Widow.
President, Properties Group and Chief Creative Officer for Scientific Games, Steve Saferin, excitedly said: "Movie properties have worked well for lotteries in the past, and this is a very special opportunity. We expect a lot of excitement surrounding this property by the time it hits theaters in May. This excitement, combined with the attention-grabbing artwork Marvel has provided for instant tickets and point-of-sale pieces, presents lotteries with a terrific opportunity."
With the deal, MDI Entertainment has the rights to use character images on instant tickets and promotional items, so expect to see plenty of comic book hero themed  gaming paraphernalia from them soon enough.
Gaming supplier, Intralot, also had something special news to announce today. After being announced a "true leader" only a few weeks back, it has now received a "Recognised for Excellence in Europe – 5 Stars" distinction from the European Foundation for Quality Management (EFQM) for its Systems Technical Division.
Adding one more star to its current performance of excellence, Intralot stated in a press release its "5 stars distinction" shows its "commitment for constant improvement and its engagement to business excellence".
So why are they getting the special treatment? Apparently it's being rewarded for: Achieving balanced results, by adding value to its customers, leading with vision, inspiration and integrity, managing by processes, succeeding through people, nurturing creativity and innovation, building partnerships and taking responsibility for a sustainable future. Phew. Guess they do deserve it then.
Intralot Group's General Technical Director of Systems, Mr. Konstantinos Farris , said: at the award ceremony: "We are very proud for this distinction, as it rewards the Company's aim to successfully incorporate sustainable excellence in all range of business activities."
Round of applause for Intralot!
Casino table games supplier, Gaming Partners International (GPI), announced today that its Board of Directors has authorised a special cash dividend of $0.1825 per share to be paid on December 12 this year to those on record as holding shares from November 30, this year. Lucky bleeders.
President and CEO of the company, Greg Gronau, said, "The Board determined that it was in the shareholders' best interests to pay a special cash dividend for 2011. The dividend amount is $0.1825 per share and reflects the Company's continued profitability during 2011 and a strong balance sheet which included more than $25 million in cash and marketable securities at September 30, 2011. This $1.5 million dividend payment reflects our past success and does not impair our ability to pursue strategic initiatives."
You might recognise GPI under the brand names of Paulson, Bud Jones, and Bourgogne et Grasset, providing chips, plaque, jetons, casino tables, furniture, playing cards, precision dice, roulette wheels, the lot!